Top Wagoneer Mopar Accessories
Top Wagoneer Mopar Accessories
Get your Wagoneer Accessories at Pinckney Dodge Chrysler Jeep RAM
After a couple of decades of absence, the Wagoneer has made a triumphant return, and it sets the standard for power and luxury with a solid V8 engine, leather seats, and outstanding tech features such as wireless Apple CarPlay and Android Auto. In addition to all of the exceptional features that the Wagoneer offers, Mopar has also provided you with several unique accessories that can make your driving experience even better. Whether you're trying to find some additional places to store your stuff or are looking to protect your vehicle's outside and inside, Mopar has you covered! What are some of the best Wagoneer Mopar parts? Continue reading below as we go over our favorites.
Cargo Management
If you're planning on going on an extended vacation, you're going to want to find additional places to store all of your stuff! Luckily, Mopar has you covered with a cargo tote that will help you carry some small items. You can even attach things to your roof with a cargo box or a roof basket. If you're planning on doing some skiing, mountain biking, or canoeing, then Mopar has you covered there as well with s ski and snowboard carrier, surfboard carrier, and bike carrier. You can even protect your items with a cargo liner. Check out all that Mopar has to offer in terms of cargo management below!
Cargo Tote
Cargo Liner
Ski and Snowboard Carrier
Surf Board Carrier
Bike Carrier
Cargo Box
Canoe Carrier
Exterior Accessories
While the outside of your Wagoneer looks immaculate, there are a couple of things that you can do to make the outside look even better, thanks to your friends at Mopar! Protect your license plates with several available license plate frames. Are you planning on doing a bit of camping? Then Mopar offers you a 10×10 tent with a 7×6 screening room that you can lug behind you and into the wilderness. You can also vent your windows even in inclement weather, thanks to the side window air deflectors. There is a lot to consider with the Wagoneer. Check out some of our favorite Mopar accessories below!
License Plate Frame
10X10 Tent
7X6 Screening Room
Side Window Air Deflectors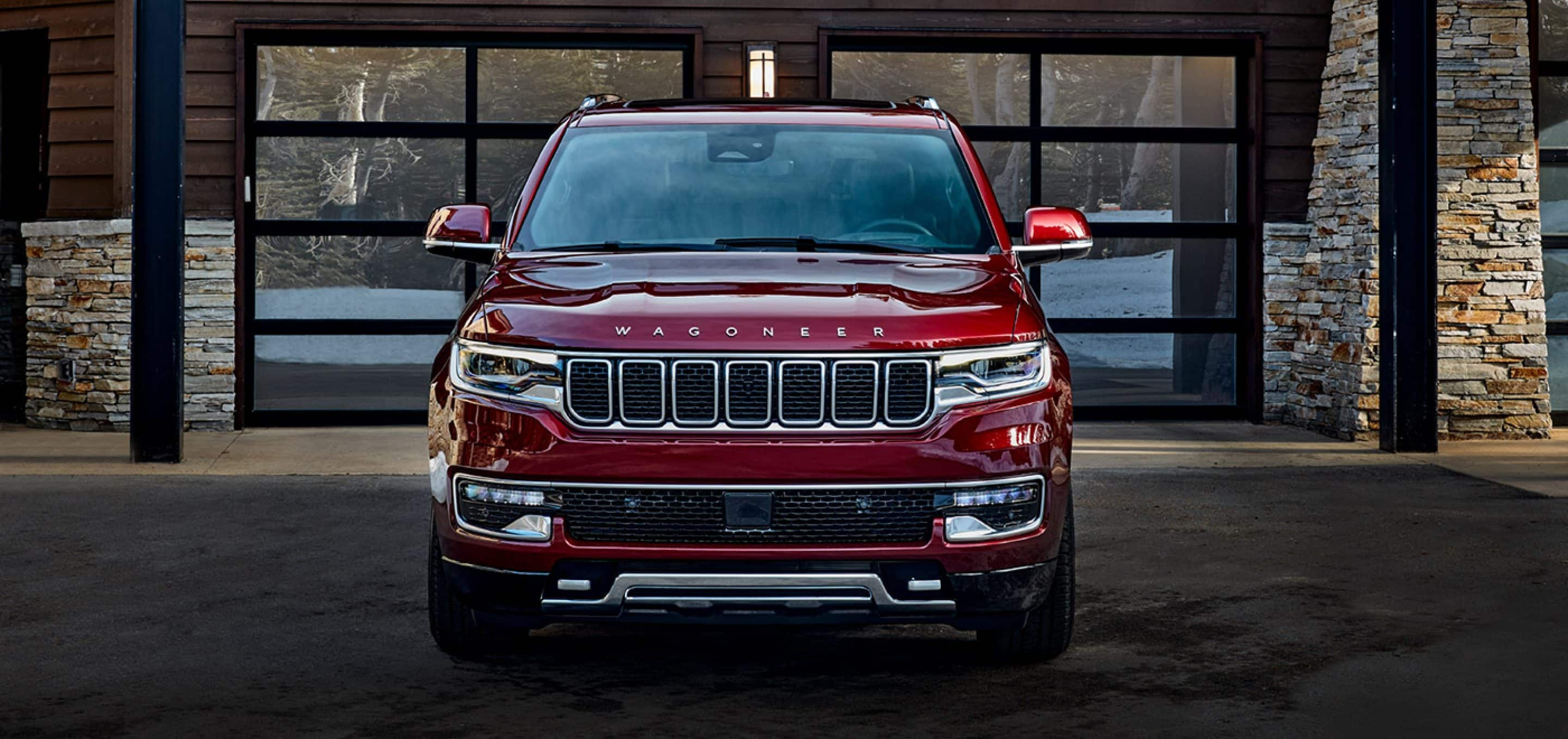 Interior Accessories
The interior of the Wagoneer is beautiful with its luxurious interior and tech items, but Mopar has made a few improvements to make your interior even better. Keep your pets safe and secure with the pet kennel. Class up the floors of your Wagoneer with premium carpet floor mats. You can even protect your pedals with the outstanding pedal kit. While protecting your interior is undoubtedly important, it's not nearly as important as protecting your passengers, which is why Mopar has offered you a first aid kit that is filled with ice packs, gauze pads, alcohol wipes, bandages, first-aid tape, and more!
Pet Kennel
Pedal Kit
Premium Carpet Floor Mats
First-Aid Kit
Winch Accessory Kit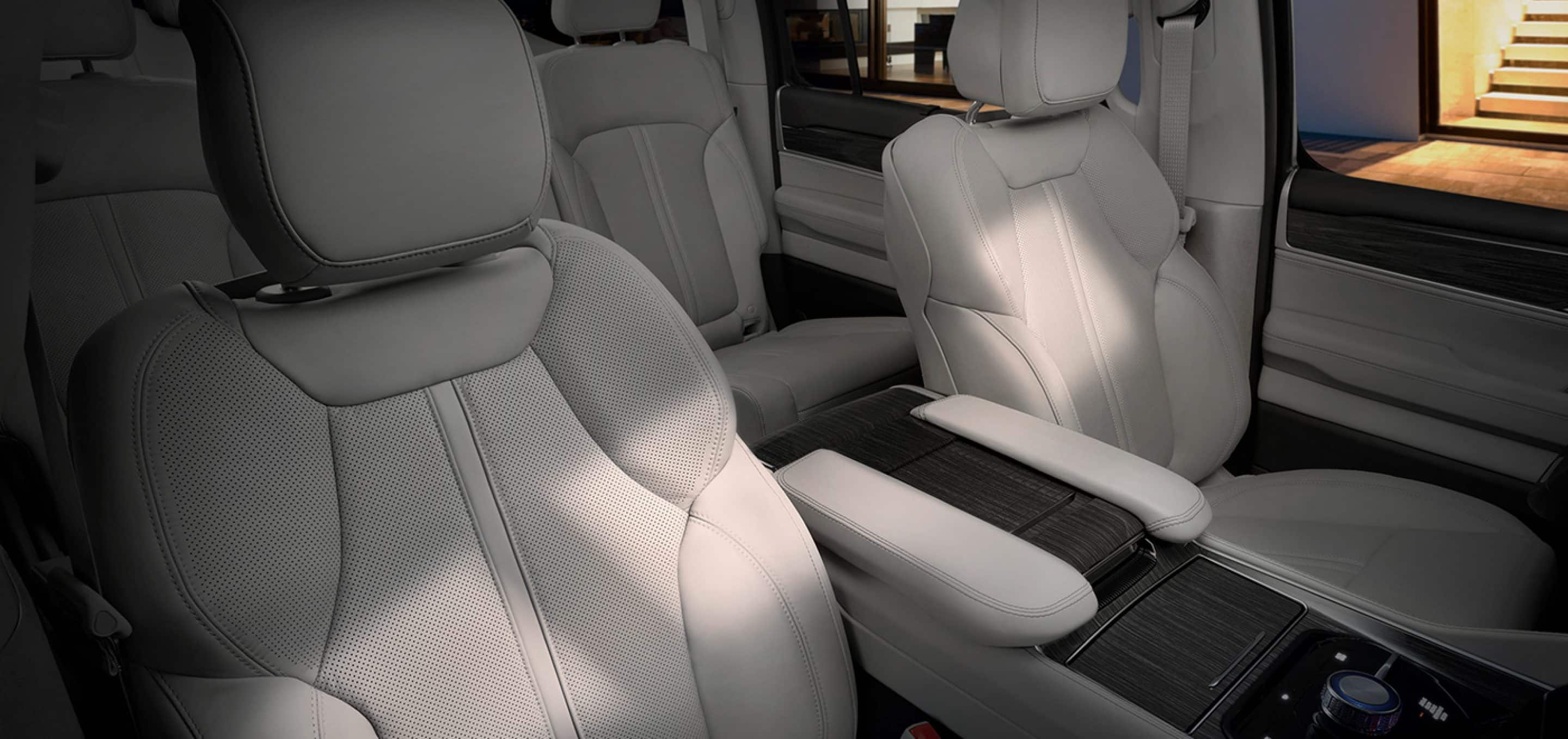 Other Accessories
Now that we have covered the interior, exterior, and cargo management accessories you can get, what else does Mopar have available for the Wagoneer? Well, you can make towing easier with accessories such as a trailer hitch plug, trailer hitch ball, and a trailer hitch ball mount. Don't forget about your wheels! Mopar has a wheel lock set that offers maximum protection for your wheels, while the valve stem caps provide a little more style to your wheels. Mopar even throws in some body-color lugnuts for good measure!
Trailer Hitch Plug
Trailer Hitch Ball
Trailer Hitch Ball Mount
Valve Stem Caps
Body-Color Lugnuts
Center Caps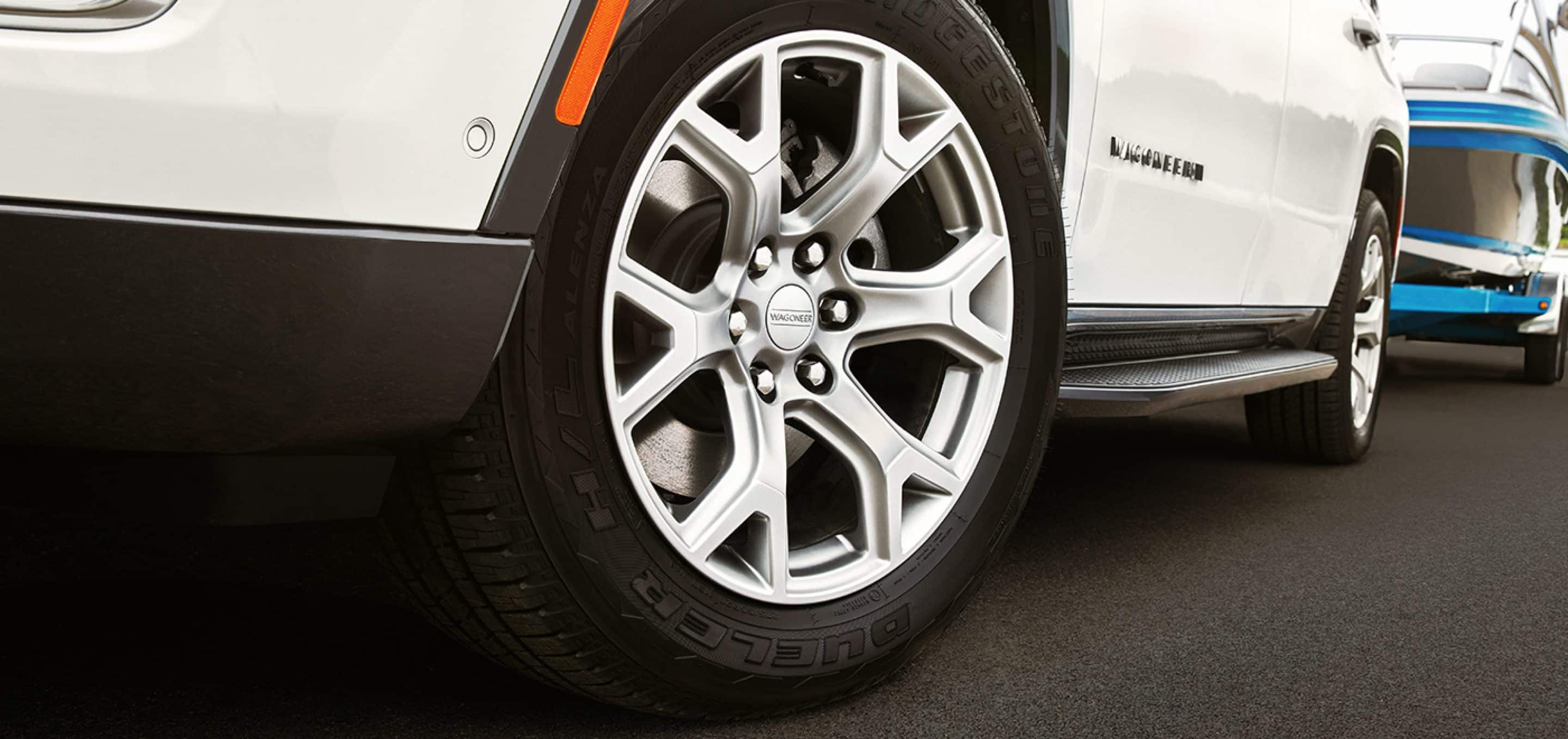 Check out your Wagoneer Accessories here at Pinckney Dodge Chrysler Jeep RAM
As you can see, Mopar has provided you with a ton of available accessories to make your car driving experience as good as it can be! Did any of these features catch your eye? Then head down to Pinckney Dodge Chrysler Jeep RAM and check out all of our available Wagoneer accessories. You can even order new parts right here on our website if you can't find what you're looking for. Are you in the market for a Wagoneer? Then head down to Pinckney Dodge Chrysler Jeep RAM and take a test drive. If you fall in love with the Wagoneer, our finance department will work with you towards a deal you are sure to enjoy. Can't make it to the dealership right now? Be sure to check out our entire Wagoneer inventory here on our website!