Top Jeep Cherokee Accessories Pinckney MI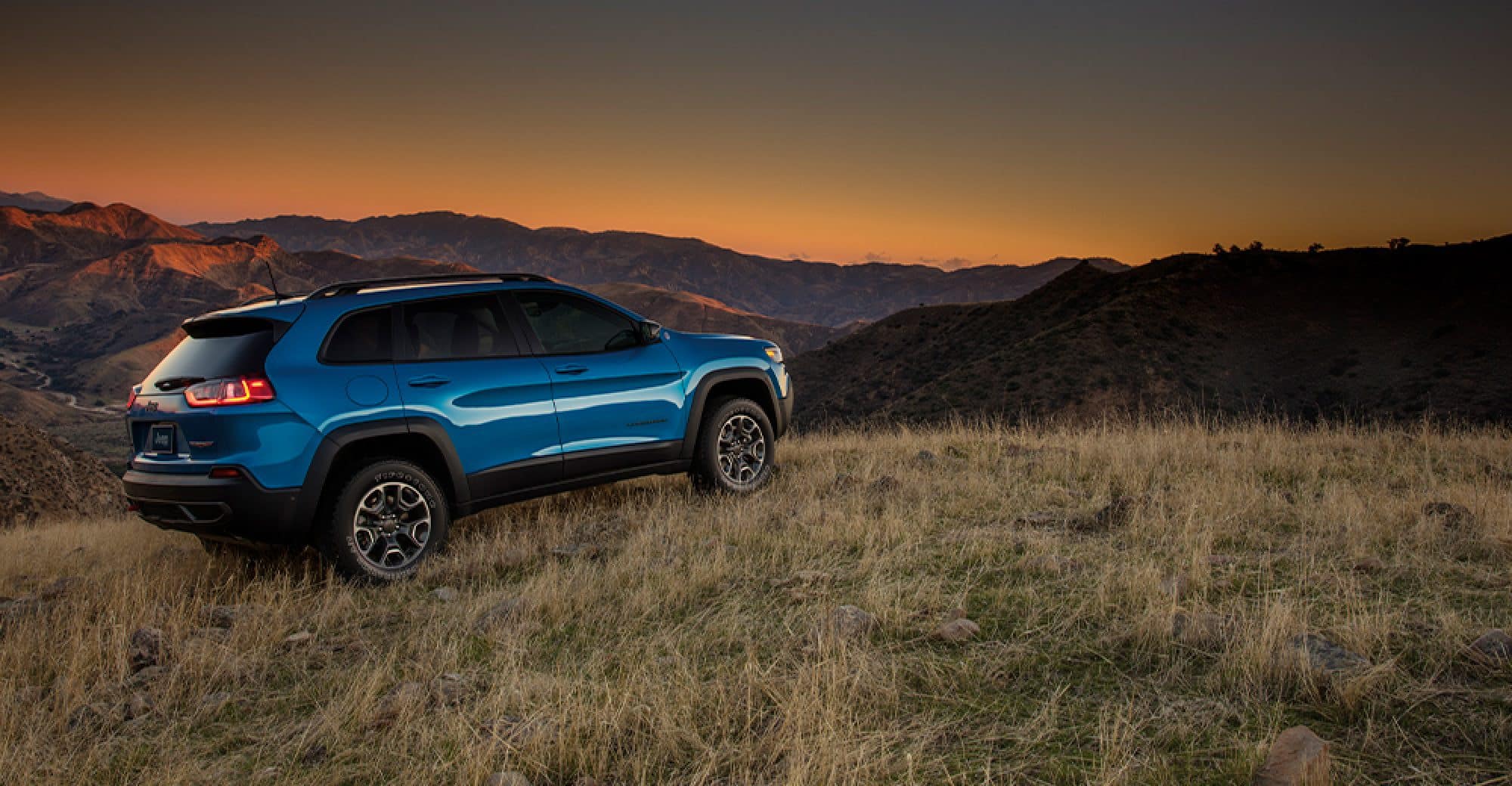 Top Jeep Cherokee Accessories
Brought to you by Pinckney Chrysler Dodge Jeep Ram
One of the best parts about owning a Jeep Cherokee is being able to customize the SUV to your liking! There are a ton of accessories to choose from too thanks to Mopar. Whenever you purchase a part or accessory from Mopar you know you'll be getting a part that is specifically designed for your vehicle, so you know it will fit perfectly every time. If you want to customize your Jeep Cherokee but don't know where to start we recommend checking out some of these top-selling accessories.
Wheel Locks
One of the most popular parts for the Cherokee is wheel locks, which help ensure maximum protection. Each wheel lock kit comes with four or five chrome-plated locking bolts, and one exclusive Mopar key so you can rest assured that your wheels are protected against theft.
Part Number : 82212978AB
Four or Five Chrome-Plated Locking Bolts
One Exclusive Mopar Key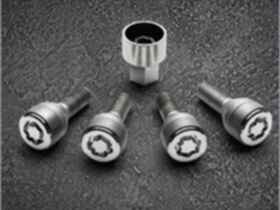 Splash Guard
These splash guards are molded to fit the contours of your Jeep Cherokee for a custom fit that aligns perfectly with the body of your Cherokee. The guards come in black and feature the Jeep logo.
Sold in Sets of Two
Part Number: 82213880AB

For the front of Cherokee models

Part Number: 82215680

For the front of Cherokee Trailhawk models

Part Number : 82215679AB

For the rear of all Cherokee models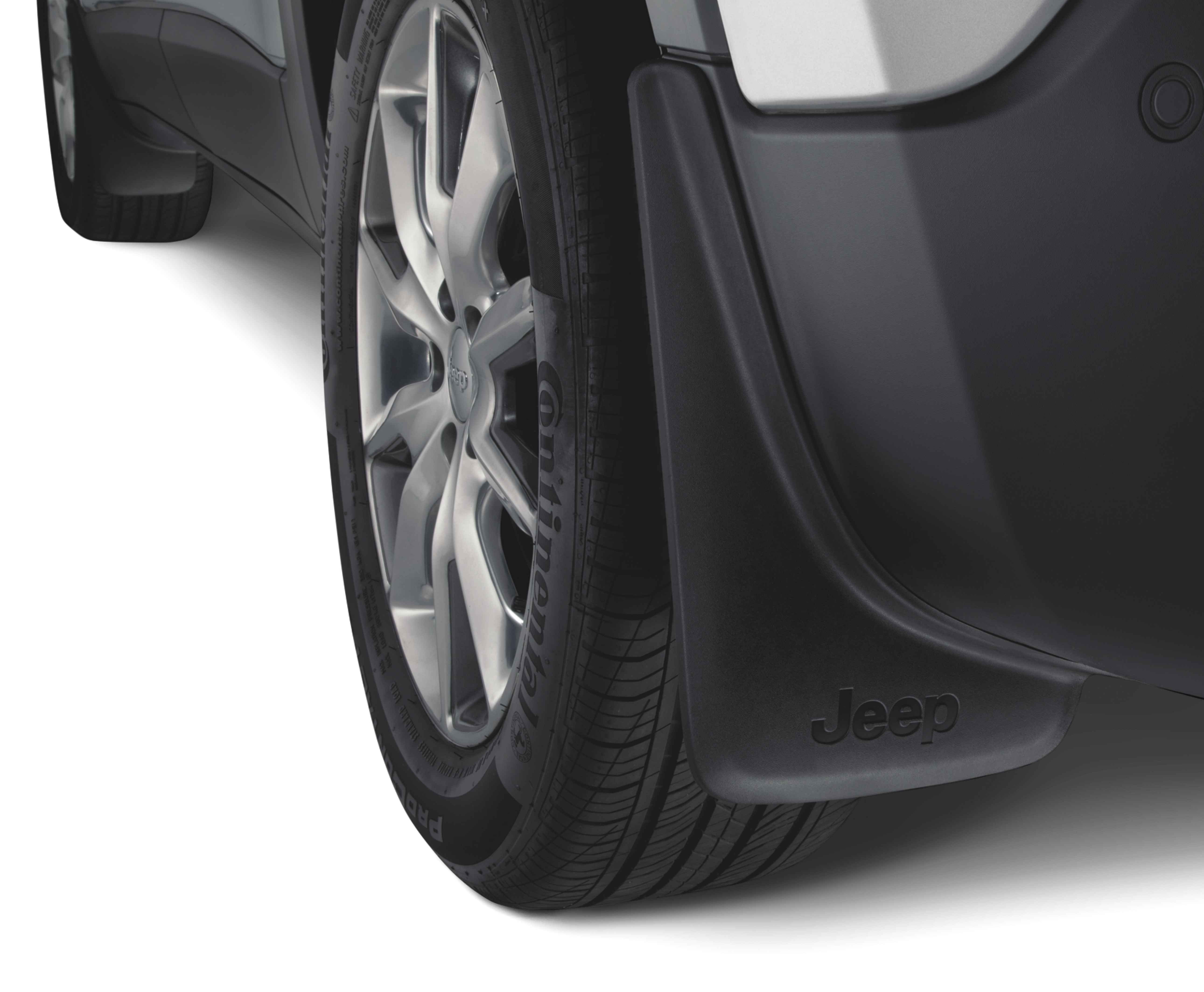 Roof Rack
Whether you're looking to throw a hike up on your roof or a cargo carrier, you need a set of roof rack crossbars. These crossbars attach to the raised side rails that either came with your Cherokee or the Mopar side rails you already put on. These crossbars slide and lock at several different positions for customized cargo carrying.
Part Number: TRAB4553
Cross Rails
Brushed Aluminum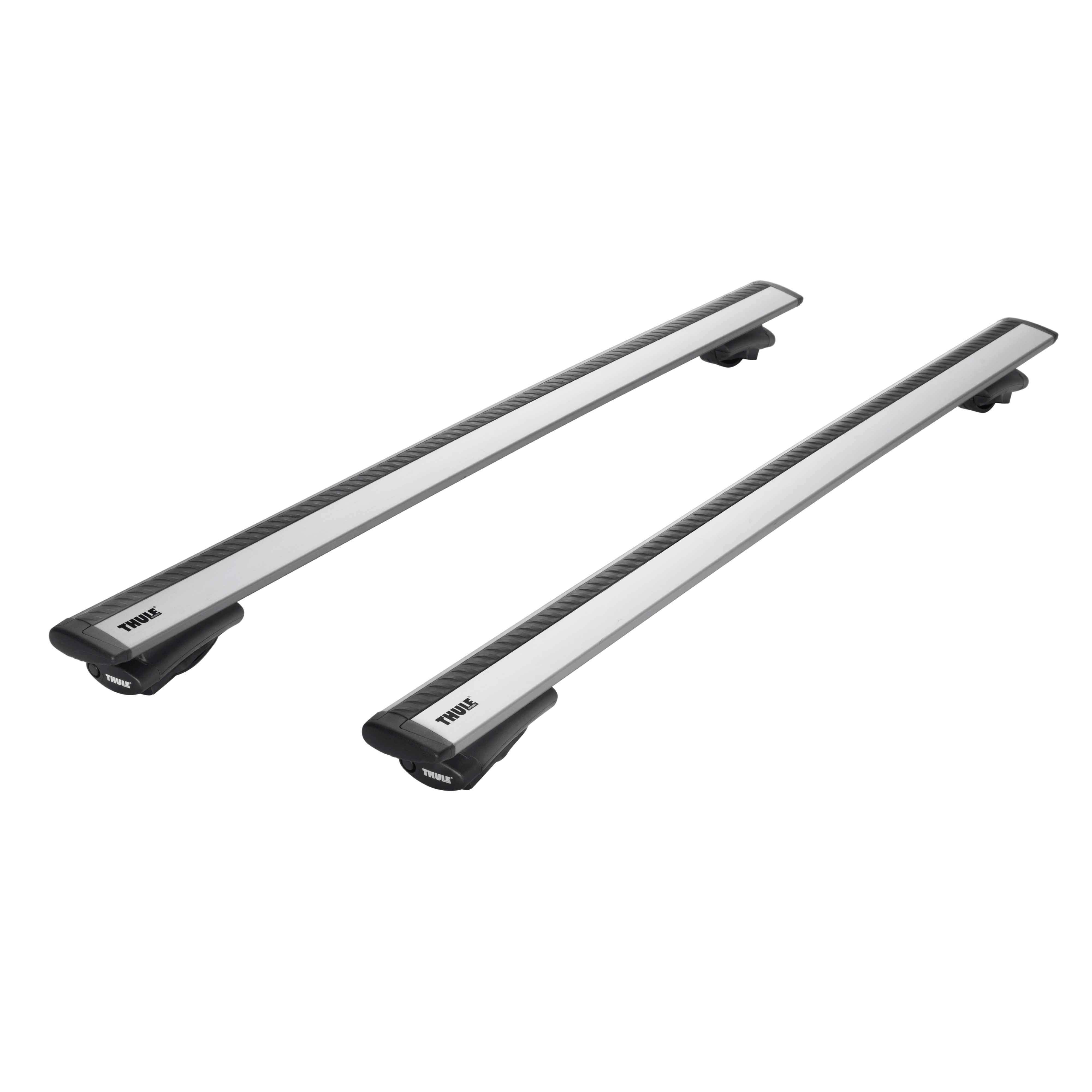 Pet Kennel
We know how much you love your pet and the best way to keep them safe and sound while traveling in your Jeep Cherokee is by putting them in a pet kennel. The kennel will keep your furbaby safe and secure while you travel from point A to point M.
Part Number: 82213729AB
Black Nylon Mesh
Two Pockets
Carrying Handle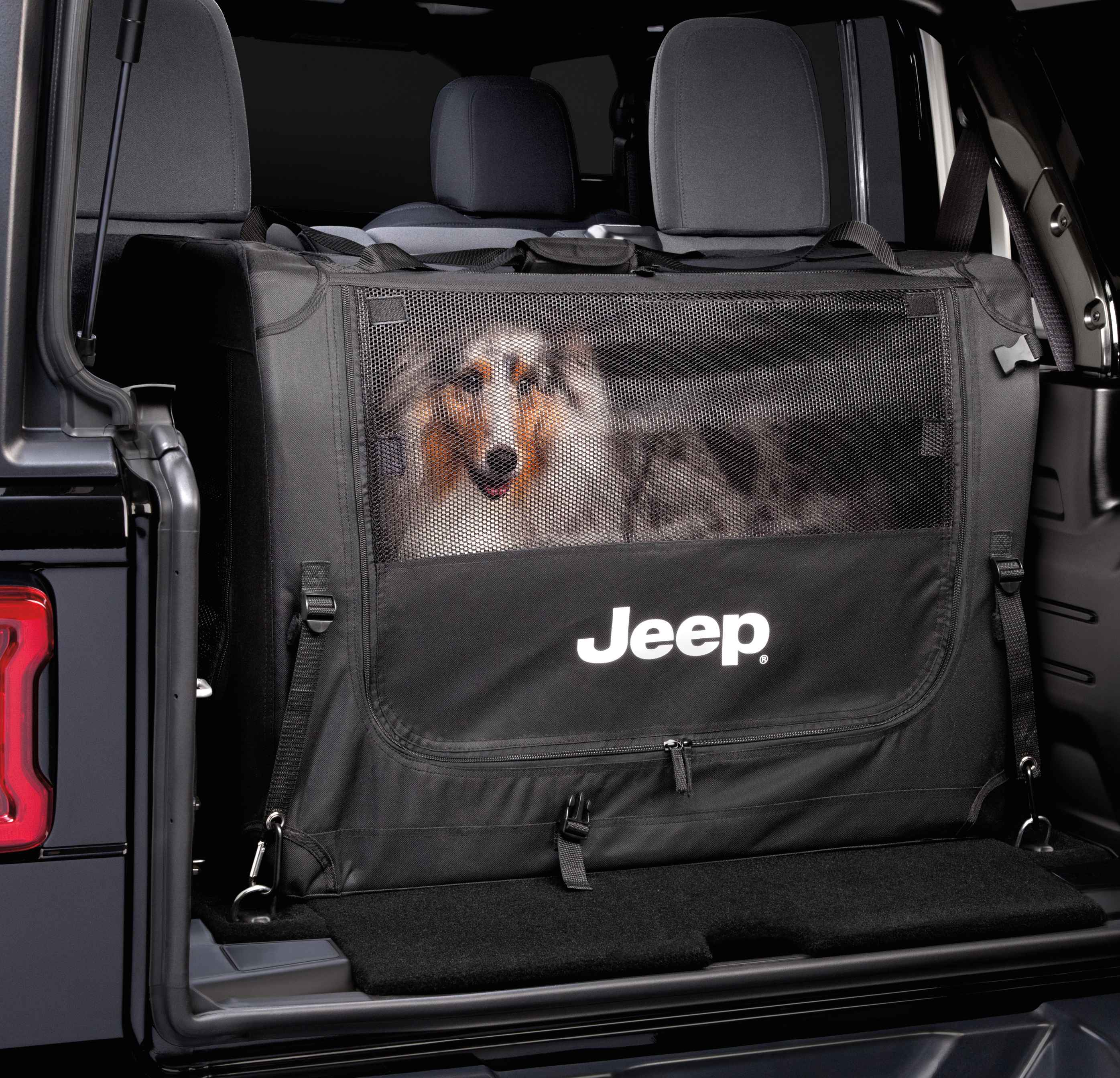 Molded Cargo Tray
Keep your muddy boots from staining your carpeted trunk by getting a molded cargo tray. These trays are made of heavy-duty compressed rubber and protect your floor from dents, scratches, corrosion, and staining. The cargo tray can easily be removed for cleaning and resistant to oil and grease.
Part Number: 82215677AB
Molded-In Ribs
Oil & Grease Resistant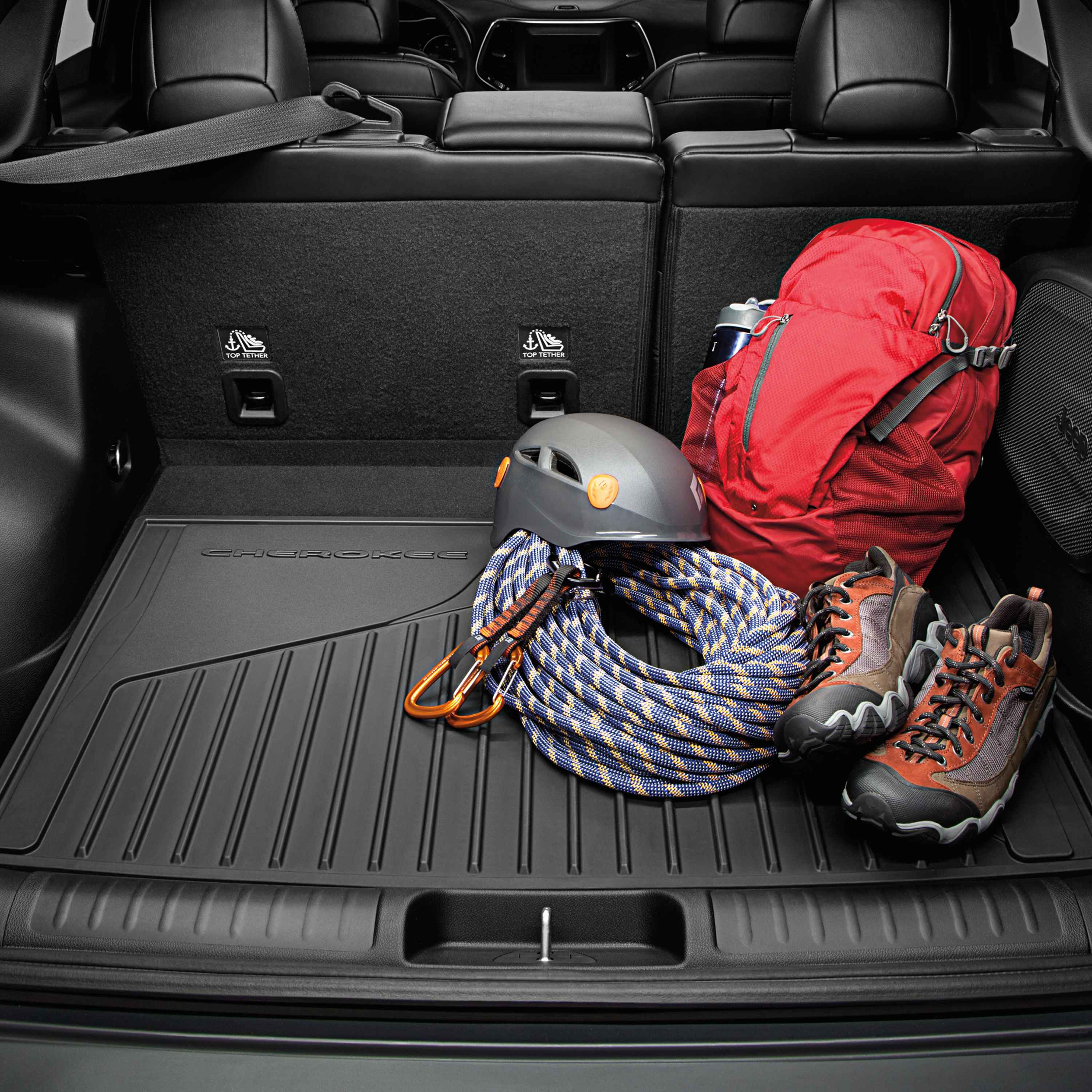 All-Weather Floor Mats
Protect the floor of your Cherokee by getting a set of all-weather floor mats that can protect against mud, snow, and rain. These mats are molded to fit your Cherokee and come with deep ribs to trap and hold water. They can easily be removed so you can hose them down at any time.
Part Number: 82214855AB
Two Front Seat Mats
One-Piece Mat for Rear Seats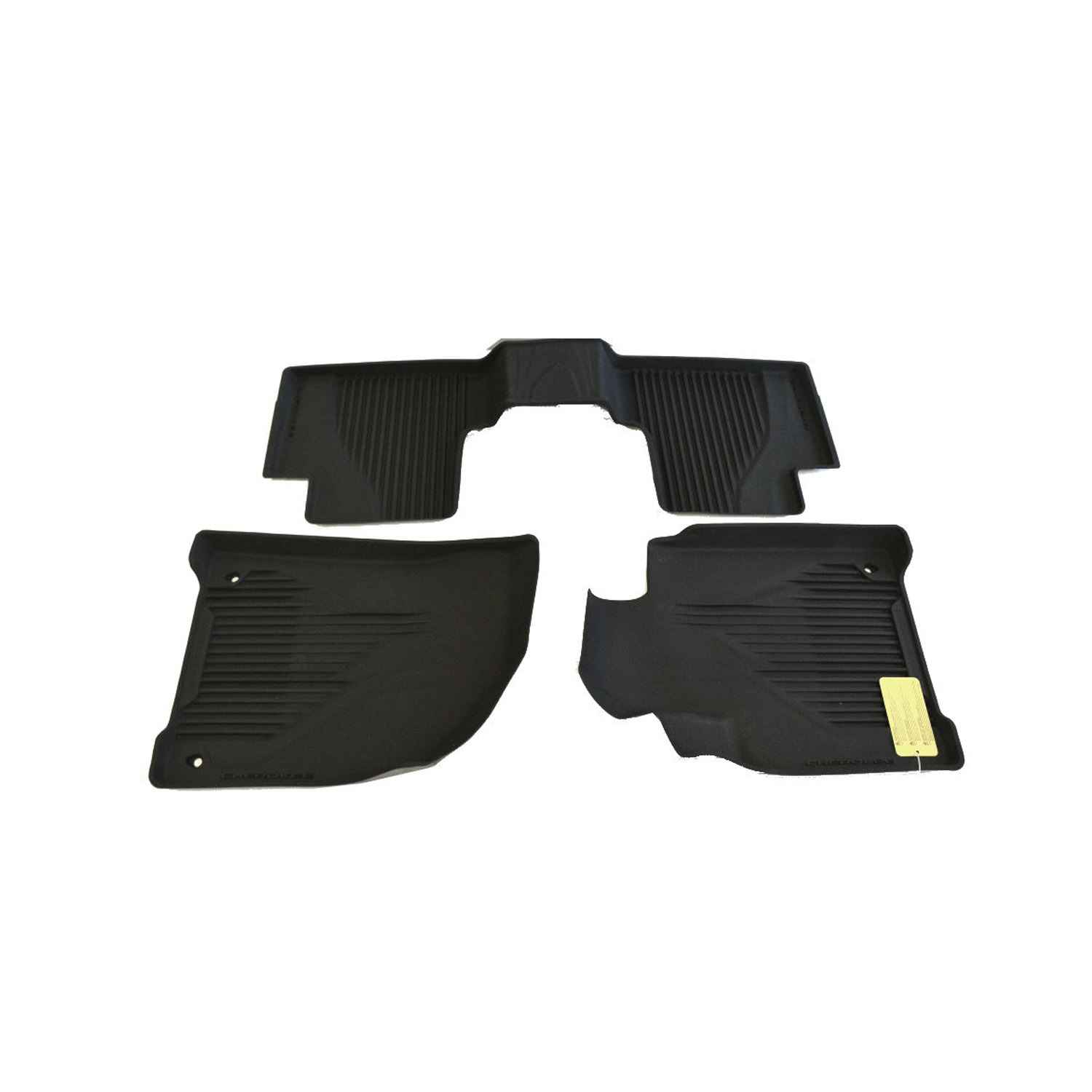 Cherokee Parts & Accessories in Pinckney, MI!
Whether you need a tow hitch, floor mats, or a kennel to safely transport your pet in the folks in our parts department here at Pinckney Chrysler Dodge Jeep Ram are happy to assist you! You can order parts online, by phone, or by stopping in and seeing us in person! We look forward to getting you the parts you're after.