Top Fall Road Trips in Michigan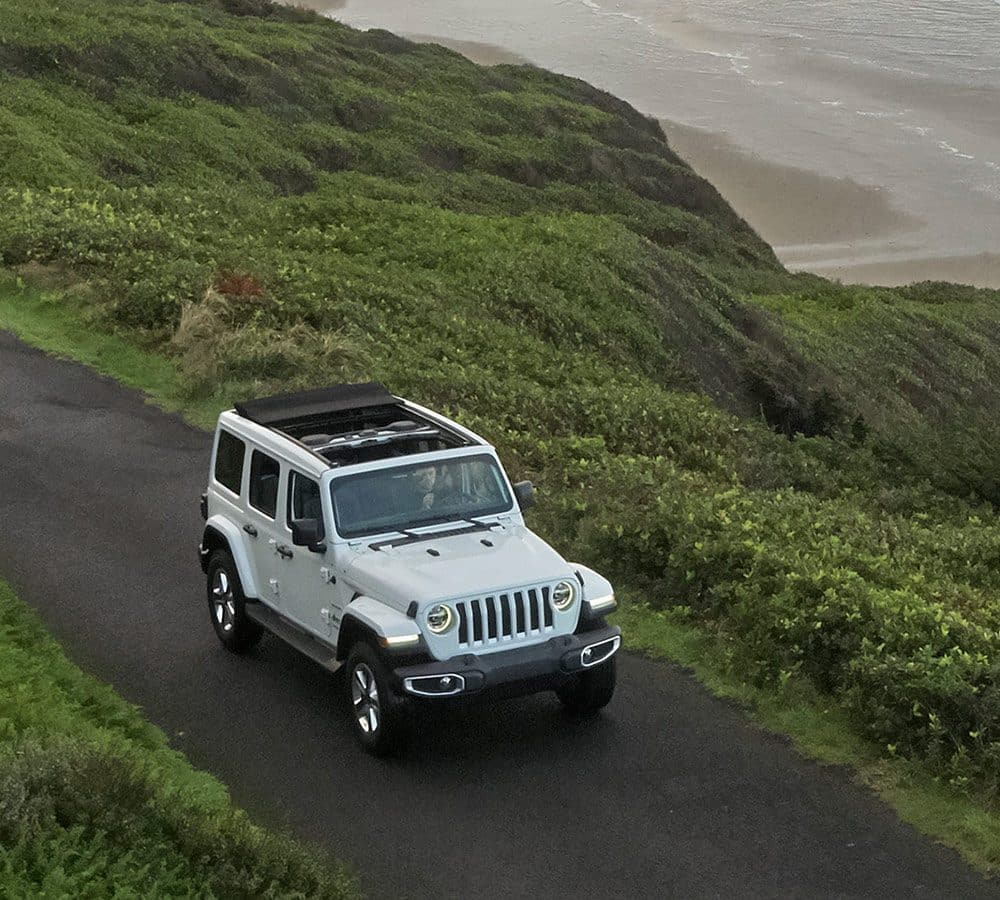 Top Fall Road Trips in Michigan
Brought to you by Pinckney CDJR
Trees are starting to change colors, the weather has gotten colder, and you most likely have a plethora of apple and pumpkin flavored things in your pantry. That's right, fall has officially arrived! One of the best things about fall, especially in Michigan, is driving around in your Chrysler, Dodge, Jeep, or Ram model. You can see beautiful views, experience those iconic crisp fall days, and see sights that you have never been able to see before. At Pinckney CDJR, we want to encourage our customers to really take advantage of the season and go out for one last road trip before winter sinks in. Down below we are going to be going over some of the top road trips that you can take in all of Michigan!
Upper Peninsula
The first place we recommend taking a road trip to is the Upper Peninsula. This beautiful area comes with daunting rocky cliffs along the waters of Lake Superior, and large ancient forests that will make you feel more in touch with nature than ever before. You can also start your tour in Marquette, a beautiful town that features quaint coffee shops, and all of your fine dining needs. You'll want to drive up to Sugarloaf Mountain and enjoy a view of Lake Superior that can't be beaten. Other places in this area that you might want to consider include going for a hike to Miners Castle outside of Munising, or checking out the Tahquamenon Scenic Byway. There's something for everyone here!
Southwest Michigan
No Michigan road trip is complete without seeing everything that southwestern Michigan has to offer. One of the biggest draws is Crane's, which is a family-owned farm that features 100 acres of fruit trees, and dates all the way back to 1916. From orchards to vineyards, this area truly has everything you could possibly need. Crane's Pie Pantry and Restaurant give you a taste of amazing food in the restaurant, and Fenn Valley Vineyards gives you premium windes. Let's just say, you'll want to spend a significant portion of your day hanging out around here.
M-22 Peninsula Views
When it comes to the Traverse City region, color covers the area in grand large strokes. You'll find amazing local vineyards, dunes that have water backdrops, and restaurants that feature local products that are fresh and delicious. The thing that really sets this strip apart is the Leelanau Peninsula, which offers beautiful forests, and all of the local amenities that you will love to enjoy. Whether you stay at the local Riverside Inn, or just stop by the Dam Candy Store, everyone will love this drive.
Chrysler Dodge Jeep Ram Service at Pinckney CDJR
Now that we've given you some of the top road trips in Michigan, now's the time to make sure that your vehicle is ready for a long journey! At Pinckney CDJR, we have a great service center that comes with reliable technicians who will be able to make sure that your vehicle is road worthy. Whether you're driving around in your Jeep Wrangler, or you're taking the whole family around in your Chrysler Pacifica, we are here to make sure that you and your passengers stay safe with a great vehicle.