Spring Maintenance For Your Jeep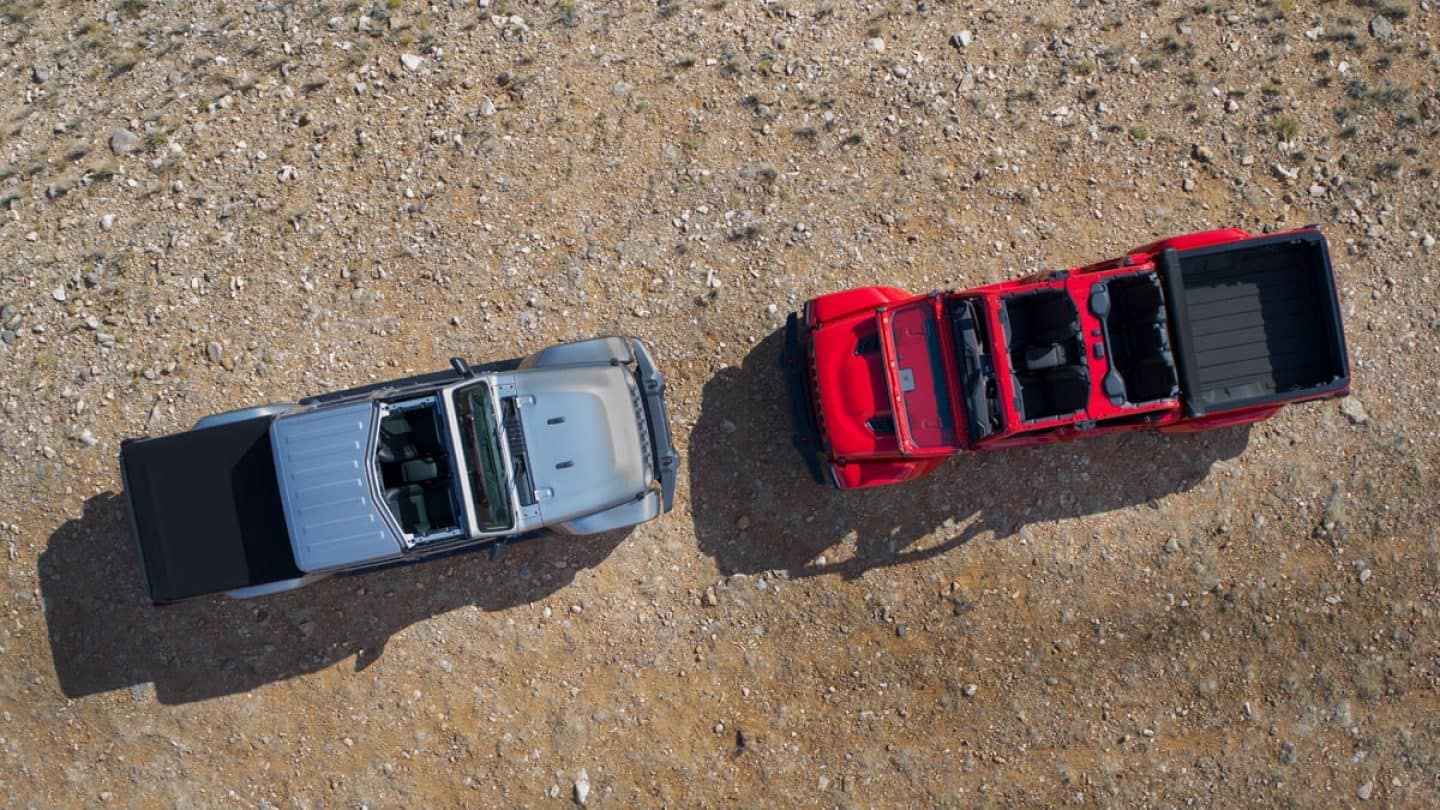 Spring Maintenance For Your Jeep
Brought to You By Pinckney Dodge Chrysler Jeep Ram
The sun is setting later in the day, birds are chirping, and the bitter cold days of winter seem to finally be behind us. Spring is upon us and now is a great time to make sure your Jeep is ready for all the warm weather adventures that are about to come. Winter can be a doozy to vehicles and it's important that your Jeep model is up to safely tackling new trails and road trips. Continue reading as we go over some of the most important spring vehicle maintenance tasks and how our service department can help you!
The Spring Maintenance Checklist
Oil and Oil Filter Change: One of the most important parts of your Jeep's engine is the oil flowing through it. The oil works to keep the engine's parts lubricated for peak performance. If the oil is filled with debris it can quickly reduce the performance of your engine and even cause serious engine damage. Change out your Jeep's oil and swap out the oil filter to make sure you have the cleanest oil running through your engine.
Check Levels of Other Fluids: In addition to the oil running through your engine, there are a number of other fluids that are vital to your engine's performance that need to be checked on. They include transmission and brake, coolant, power steering, and even windshield wiper fluids. When monitoring the levels of these fluids, remember that the brake, power steering, and coolant fluid systems are closed which means if any have a low level, that could indicate a leak.
Check The Condition of Your Battery: Winter, and it's cold temperatures, can be pretty harsh on your Jeep's battery. Spring is a great time to check the condition of your battery. You can test it to make sure it is good for another season, check that it is securely mounted and that all the connections are tight, clean and free from corrosion. If you notice that your battery is more than five years old, it may be a good time to swap it out for a newer model to avoid any issues when out and about.
Monitor Tire Inflation and Tread: Just like with your battery, cold winter weather can affect the air in your tires. Make sure to follow the guidelines set out on the wall of your tire and in your Jeep's owner's manual to make sure you properly inflate your tires. Once you've done that, you can check the tread with the penny test. Place a penny with Lincoln's head pointing to the ground in the middle of the tread, if you can see the top of his head, it is time for some new tires. This is also a good time to look for any uneven wear which could indicate your Jeep needs a realignment.
Servicing Your Jeep with Pinckney
The service department at Pinckney CDJR is here to help you get your Jeep ready for all the adventures you have planned this spring and summer! We can tackle every maintenance task we covered above with ease, just f
ill out the form
on our site to book an appointment or give our service advisors a call and set up your next appointment over the phone. You can trust our certified technicians to treat your Jeep with the utmost care. Need to get back to work? Utilize our early-bird hours or our shuttle service. If you choose to hang around until we are done working on your Jeep, take advantage of our free Wi-Fi in the waiting room! We look forward to seeing you and your Jeep soon!