Rebirth of the Jeep Grand Wagoneer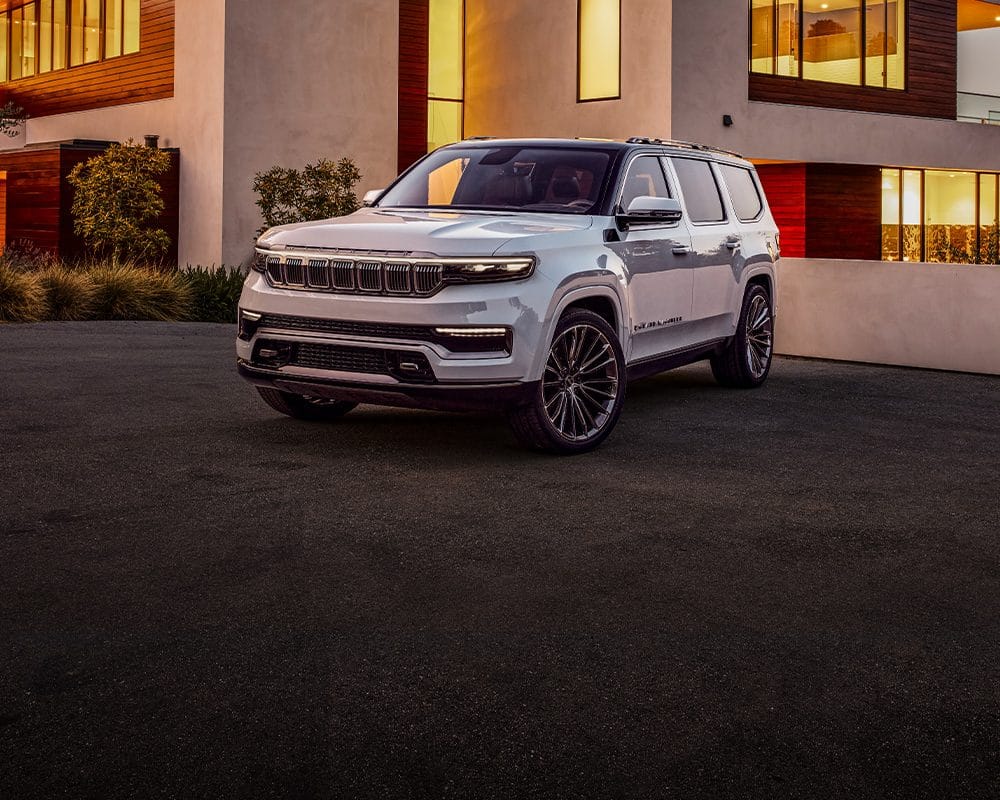 Rebirth of the Jeep Grand Wagoneer
Brought to you by Pinckney CDJR
You've heard the rumors, you might even have seen the full announcement, and we're happy to say that everything is absolutely true. Jeep has been working on a new Jeep Grand Wagoneer concept, and we're here to tell you all of the latest information about this concept! Every single Jeep enthusiast knows how exciting this development has been, especially with the great legacy and heritage that the Grand Wagoneer left behind when it was dropped from the lineup. This concept is proof that Jeep is always focusing on innovating and making sure that the future of Jeep is bright, and filled with new and fresh ideas. Down below we are going to be going over more information about the Grand Wagoneer to show off this amazing concept.
What technology comes with the Grand Wagoneer?
One of the biggest things that Jeep has done with this concept is really embraced technology, and what it looks like when paired with a three-row SUV. The most noticeable thing that you will find is 45 inches of total screen that spans the entire length of the instrument panels. These 45 inches include a 10.25-inch horizontal comfort display touchscreen, a 12.2-inch touchscreen as the main display, and a 12.3-inch driver information display that sits behind the steering wheel. Even the front passenger gets a 10.25-inch screen that offers dynamic controls. But that isn't it! The second-row passengers get their own 30 inches of total screen space. That includes one main 10.1-inch display screen, and a 10.1-inch entertainment touchscreen each. With the Uconnect 5 system backing it all up, this concept is ready to entertain.
What are some of the biggest design features?
There are many different aspects of this vehicle that we could go over that show off what specifically Jeep has done to this concept. One of the biggest things is featuring the seven slot grille with Obsidian Black accents, with each of the different slots getting intricate latticework. You'll find an overall distinguished profile, Obsidian-finished aluminum wheels, trapezoidal wheel arches, and a unique Wagoneer logo. As for lighting, expect a full suite of exterior LED Lights, including fog lamps and LED headlamps. One of the more elegant features is a full-pane glass roof, which works even with the roof rails that sit on either side of it. Let's just say, the Grand Wagoneer has a lot to offer.
What is the electric-vehicle technology?
As you can probably tell from the fact that the Wrangler is getting a 4xe version, electric technology is becoming more and more popular among the entire Jeep lineup. The goal is to help modernize the brand to make sure that the entire lineup has electrification offerings. That is why this concept comes with a no-compromise plug-in hybrid powertrain system that takes nothing away from off-roading capabilities. This option is quiet, gives you great efficiency, and is just a fun-to-drive experience.
Jeep Inventory at Pinckney CDJR
We know that concepts are a bit of a tease, but we promise, the rest of the Jeep lineup is just as exciting and fascinating. We invite you to check out our Jeep inventory and find out the model that best suits all of your needs. Whether it's the Wrangler, the Compass, or the Grand Cherokee, you will find your perfect match.