Prep Your Vehicle for the MI Winter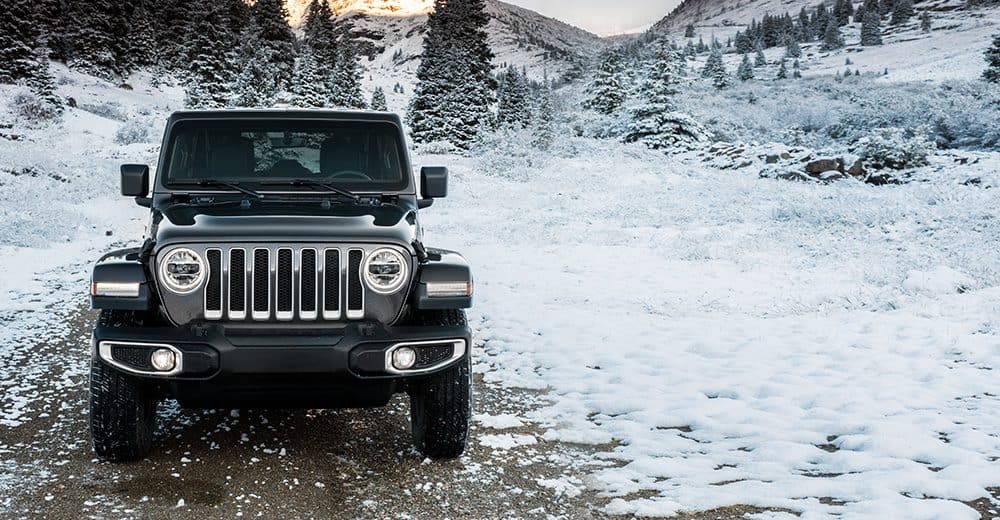 Prep Your Vehicle for the MI Winter
Brought to you by Pinckney CDJR
Every single person who lives in Michigan, or has ever lived in Michigan, is well aware of the fact that once winter comes around, there's no fighting back. Winters are brutal, and that not only means problems for yourself, but potential issues that could arrive with your vehicle. At Pinckney CDJR, our job is to try and make sure that we can avoid any large problems by winterizing your vehicle before winter has us in a stranglehold. That's why we are going to be giving you some helpful tips to make sure that once the first snow falls, you and your vehicle will be ready to take it on front fascia first. Keep reading down below for the tips that could make or break your winter driving experience, and remember to fully utilize our impressive service center that is staffed by certified technicians.
Tips to Winterize Your Car
Focus on your tires: While many people tend to overlook the tires on their vehicle, at Pinckney CDJR, we want to remind you why tires are such an integral part of the overall experience. The first thing we want to say that if you don't already have all-season tires, it might be the perfect time to switch to winter tires. These new additions will give you added traction during severe weather conditions. Even if you don't want to switch tires, you do need to at least make sure that the ones you're driving with have enough tread, and are properly inflated. You can do the penny trick, and get a gauge for the PSI.
Battery check: Batteries are notorious for having problems in colder climates. This is because when the temperature drops, the overall battery power decreases. You'll find that it takes added power to get your car to start. We highly recommend, that if you have had issues with your battery in the past, to get it replaced! If you haven't had problems, it's still important to get your charge checked, and even inspect the different wires and connections to make sure that no corrosion is occurring.
Windshield wipers: One often unsung hero in the winter are your windshield wipers! Seeing out of your vehicle is a pretty big deal, and if your wipers seem to be streaking a lot, or just now functioning properly, then you'll likely want to replace them. Many people suggest switching out your wipers every six months. Along with the wipers themselves, make sure that you are full on windshield wiper fluids. This is another key element to making sure that you can see through your windshield.
Winter safety kit: We often suggest, that in the case of an emergency, you have a winter safety kit at the ready for whatever might happen. In this kit we recommend flares, matches, a first aid kit, flashlight with batteries, water, non-perishable food, warm clothing, and jumper cables. Everyone will probably have a slightly varied winter kit, but the point is to be prepared!
Service Your Vehicle at Pinckney CDJR
We have listed out a pretty solid list of things you can do in order to get ready for a Michigan winter. At Pinckney CDJR we can help you throughout every step of the process. All you have to do is schedule an appointment, let us know what you need done, and we'll make sure that any catastrophes are avoided this winter. We are here to help!