Leasing a New Jeep in Michigan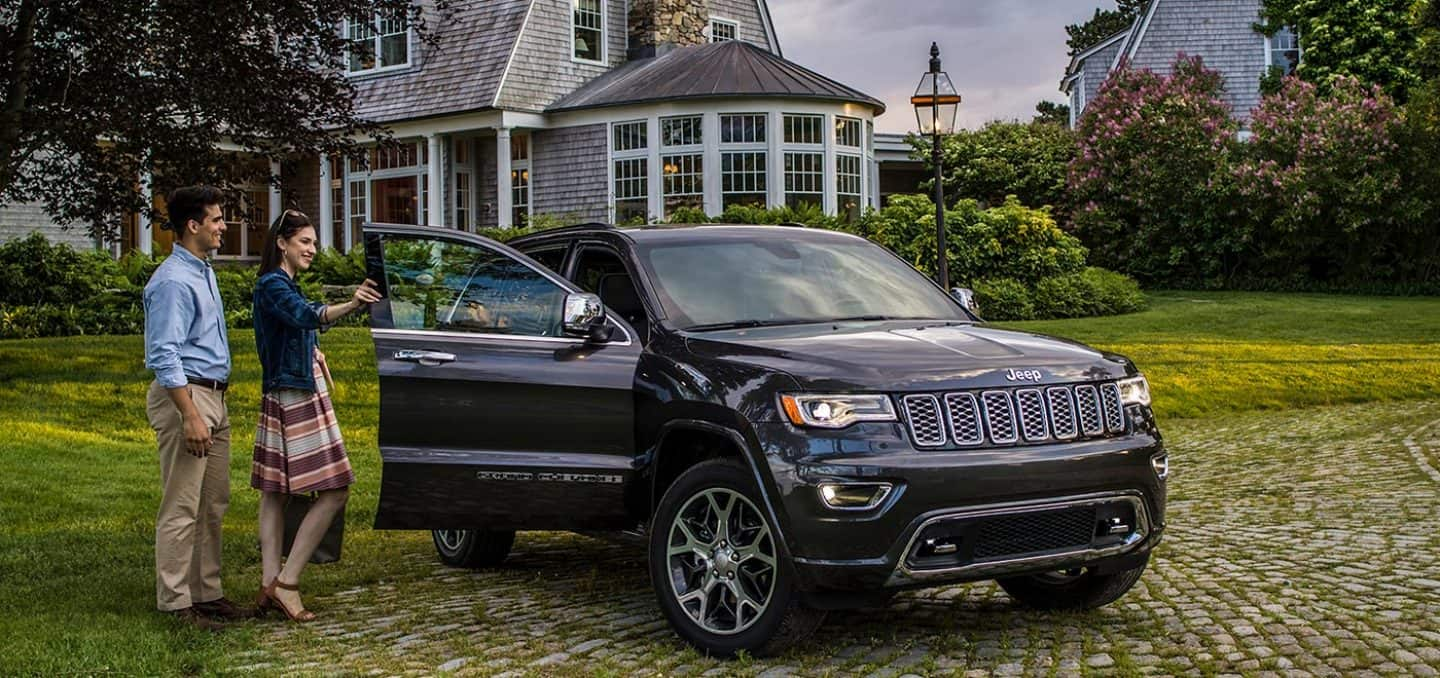 Leasing a Jeep in Michigan
Lease a New Jeep at Pinckney DCJR
Leasing is a fantastic way to get behind the wheel of the brand new Jeep you've been dreaming of! The finance team here at Pinckney Dodge Chrysler Jeep Ram has the knowledge and resources to help you get behind the wheel of a brand new Jeep at a rate you can afford. We want our customers to be well informed on all aspects of purchasing a new car, so we'd like to offer you information on what leasing is and how it can benefit you! Keep reading below to learn more, then be sure to check out our new inventory right here on our website to find your next new Jeep!
What is Leasing?
Before getting into the benefits of leasing, it's important that we define it first. In broad terms, leasing is defined by one party renting something owned by another party. In the case of leasing a new car, you are essentially renting the vehicle from the dealership for a predetermined time period. The terms of the vehicle's lease are written in a lease agreement, which is a contract between the lessor, the dealership, and the lessee, the customer. A lease agreement typically lasts between 24 and 48 months, meaning that every two to four years, you get to experience that new car smell! Below, you can read other great benefits of leasing your next Jeep.
Lower down payment
A down payment is how much money you put towards the cost of the vehicle upon signing for it. While the down payment for a vehicle purchase can run up to 20% of the vehicle's total cost, leasing often requires a much smaller down payment, and in some cases, none at all. Typically, you will pay the first month's payment, registration, and title fees upon signing. Again, the cost of this is usually less than the money you'd need to put down towards purchase financing.
Lower monthly payment
One of the best advantages of leasing is that the monthly payments are most often lower than the payments to finance a car. This is because lease payments are calculated differently than financing payments. When financing, you're paying the entire purchase price of the car over the financing period. This means that even after the car depreciates, you're still paying full price. When you lease, your monthly payment covers the vehicle's depreciation over the lease term. Financing the depreciation rather than the total purchase price lowers your payments significantly. In addition, the money you save on payments stretches your monthly budget to a newer, more desirable car. Simply put, for the same monthly cost of financing a base-level trim, you could lease a higher trim level with more standard features.
Lower repair costs
Because the terms of a lease agreement are shorter than that of a financing agreement, most repairs are covered under the manufacturer's bumper-to-bumper warranty. In some instances, the manufacturer covers the maintenance cost, including oil changes, tire rotations, and other preventative services. When looking over your lease, warranty, and maintenance agreements, make sure that you understand what maintenance and repair services are covered under warranty to avoid unexpected service charges. The financial experts here at Pinckney DCJR are ready to answer any questions about maintenance coverage you may have in a way that's easy to understand, so please, don't hesitate to ask!
Hassle-free trade-in
Another great benefit of leasing a new vehicle is the return at the end of the lease term. Once the lease term expires for a closed-end lease, you simply return it and move on to your next car. This is done without the hassle of trade-in or resale value. Responsibility for the car's value at the end of the lease term falls on the leasing company, not you. If the mileage goes over what is signed for in the lease agreement, or if there is excess wear and tear on the car, you may be liable for those costs. As we mentioned above, the short terms of lease agreements allow you to get a brand new car with the latest and greatest features every few years. When the lease ends, you return it to the dealership, choose your next car, and sign a new lease.
Lease a new Jeep in Pinckney, Michigan!
Leasing a new car is a fantastic way to get behind the wheel of the vehicle you want at a price you can afford. If you're interested in leasing a brand new Jeep vehicle in the Pinckney, Michigan area, come on down to Pinckney Dodge Chrysler Jeep Ram! We have an extensive inventory of the latest Jeep vehicles, a knowledgeable sales team, and savvy financing experts ready to help you. Of course, if you prefer, right here on our website, you can shop our full inventory, read new car reviews in our research center, and contact us from the comfort of your own home. We look forward to earning your business!