Jeep Wrangler 4xe is the top-scoring electrified vehicle at the 2021 Rebelle Rally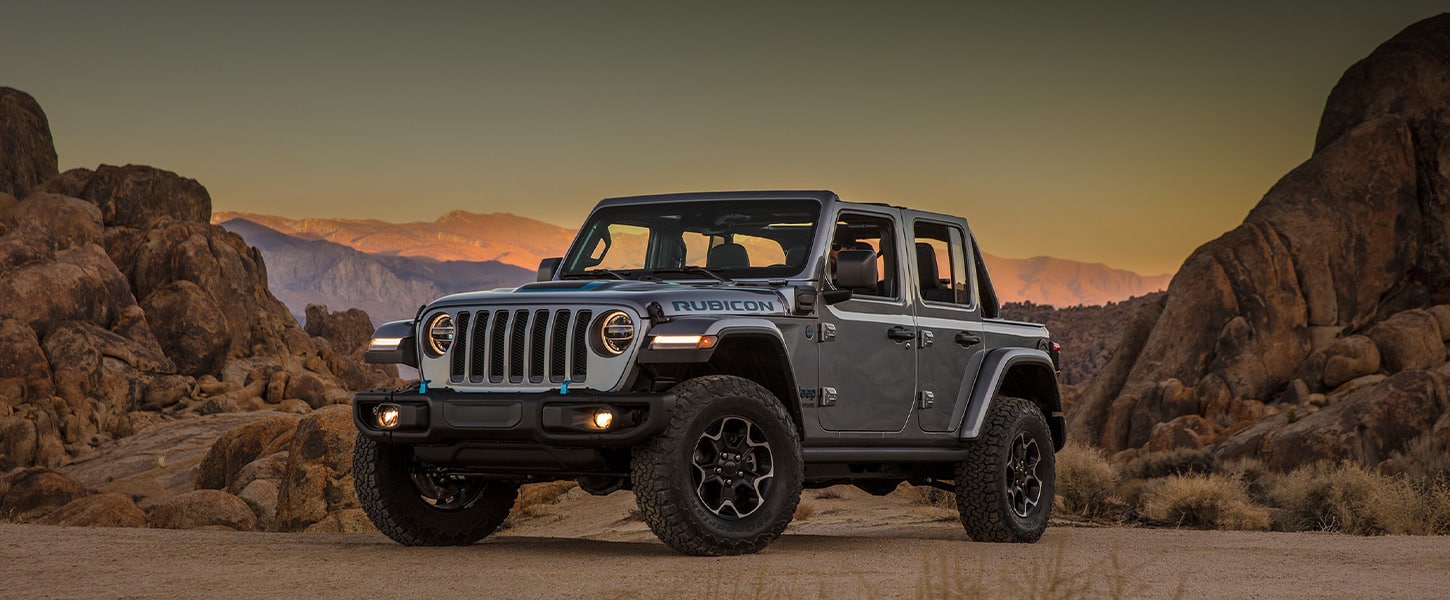 Jeep Wrangler 4xe is the Top-scoring Electrified Vehicle at the 2021 Rebelle Rally
When the dust settled after the sixth annual Rebelle Rally held on Oct 19th 2021, Jeep SUVs led the pack. What was especially exciting was the results of the 2021 Wrangler 4xe Plugin-Hybrid (PHEV) which won the top score in the electrified vehicle category, among other accolades.
"The Jeep brand continues to dominate for a reason," said Emily Miller, founder of the Rebelle Rally. "Off the showroom floor, a Jeep 4×4 is an exceptionally capable vehicle to take on the Rebelle Rally. The Wrangler 4xe definitely proved itself in an impressive way, taking the top two positions in the overall competition."
Rebelle Rally 101
The Rebelle Rally is an off-road navigational competition held yearly in American Southwest. 50 two-woman teams race in a mix of SUVs, crossovers, and pickup trucks cover over 1,400 miles in the demanding ten-day race. The 2021 Rebelle Rally is the sixth time the race has been held and marks the largest amount of industry participation to date.
The Rebelle Rally is not a traditional race. It is a competition for navigational points on rugged, offroad terrain. "We have manufactures that enter for different reasons," said Emily Miller, who founded the Rebelle Rally in 2015.
What awards did the Wrangler 4xe win?
While all the Wranglers performed quite well, the Jeep Wrangler Rubicon 4xe brought home the real exciting trophies.  Driven by Team 4xEventure, the Jeep Wrangler Rubicon 4xe took the Rebelle Rally Overall Win and Bone Stock awards. And, as we mentioned before, the team's Wrangler Rubicon 4xe was also the top-scoring electrified vehicle.
"The course was more challenging than ever this year, but the Wrangler 4xe made it easy," said Nena Barlow of Team 4xEventure. "We torqued up dunes and rock-crawled mountains and washes with ease and efficiency. Not to mention, we never lacked for range or power."
How did a PHEV do so well?
Basically because the Wrangler 4xe's propulsion system isn't just one engine. The system combines the torque of two electric motors and a 2.0-liter gas engine. This arrangement enables the Trail Rated Wrangler 4xe to retain the same heavy-duty running gear that the gas powered models do. This includes solid front and rear axles, full-time two-speed transfer case, and a fully articulating suspension.
Pinckney CDJR is the foremost Jeep dealer in Livingston County
The 2021 Jeep Wrangler 4xe SUVs are available now at Pinckney CDJR.
We look forward to meeting you!