Jeep Off-Roading FAQs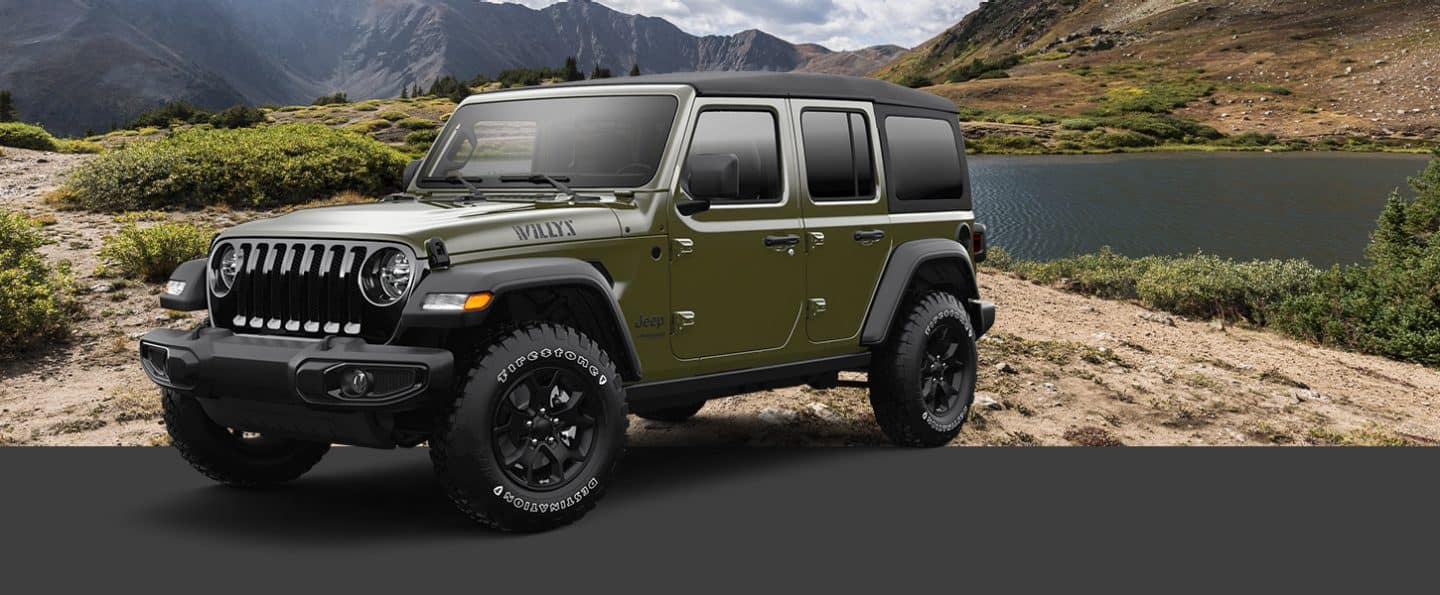 Jeep Off-Roading FAQs
From the folks at Pinckney Chrysler Dodge Jeep Ram
Everyone should know the fun and exhilaration that comes with going "off-road." Taking a cruise through the back roads of your hometown can be fun but those seeking a level of adventure that paved roads just don't offer should look to do a little off-roading. Try it, you may discover a new passion!
Being long-time Jeep dealers, the folks at Pinckney Chrysler Dodge Jeep Ram are off-road experts. To help with the questions that customers often ask, we have put together just a few of the common ones in this article.
What are the differences between full-time 4×4, AWD, and part-time 4×4 systems?
Full-Time 4×4 – A vehicle with a full-time 4×4 system powers all four wheels at the same time and thus allows secure and safe travel on all surfaces. The system typically uses a center differential to allow the front and rear driveshafts to turn at varying speeds.
All-Wheel Drive (AWD) – All-wheel drive is also a system that powers all four wheels of a vehicle at all times. The only difference is that a "4-low" setting is not available on AWD vehicles. So, due to the lack of "low range", AWD vehicles are less capable in off-road settings than full-time 4WD vehicles. In general, AWD vehicles are not for serious off-roading.
Part-Time 4×4 – Part-time 4×4 operates by default as a two-wheel drive vehicle. Unlike the full-time system, part-time 4WD doesn't use a center differential. The system instead locks the front and rear driveshafts together, making it better for use exclusively during moderate off-road travel or challenging road conditions.
Can I find many places to "off-road" in Michigan?
Michigan offers a huge assortment of trails and parks for off-road travel. These can be navigated by off-road vehicles such as SUVs, as well as 4×4 trucks and other vehicles. Simply Google "Off-roading in Michigan" and you will find hundreds of places you can go.
Just a note to those experiencing off-roading for the first time, if you plan to go off-roading in one of Michigan's state forests, be sure to stay on the lookout for posted restriction signs. You will find that some trails are legal to use and others are not. Even if you travel on a restricted trail accidentally, you may find yourself getting a ticket from Park Rangers and they can be expensive.
What makes a Jeep "Trail Rated?"
Years ago, Chrysler Corporation realized that some of their customer base was purchasing Jeeps with serious off-roading in mind. The problem is that the Jeep brand encompassed a large variety of vehicles and not all were really up to the task. In 2004, in order to make the off-roading decision process easier for potential buyers, Jeep introduced their Trail Rated designation. To meet this designation, which carries on today, vehicles are rigorously tested and evaluated on the following criteria: vehicle traction, maneuverability, ground clearance, water fording, and off-road articulation.
In the Western Detroit area, your number one Jeep dealer is Pinckney CDJR
If you are interested in a new or used Jeep, Pinckney is the place for you. If longevity is the barometer for judging how customers view an auto dealership, then this dealership passes with flying colors. At Pinckney today, the "customer first" approach has caused them to become the biggest dealer in the western Detroit area.
If you want to learn more about the off-roading sport or the technology involved, give the folks at Pinckney a shout. Feel free to
browse our inventory of Jeeps
and if you'd like to take one for a test drive, you are invited to visit Pinckney!