How to Prepare for a Fall Road Trip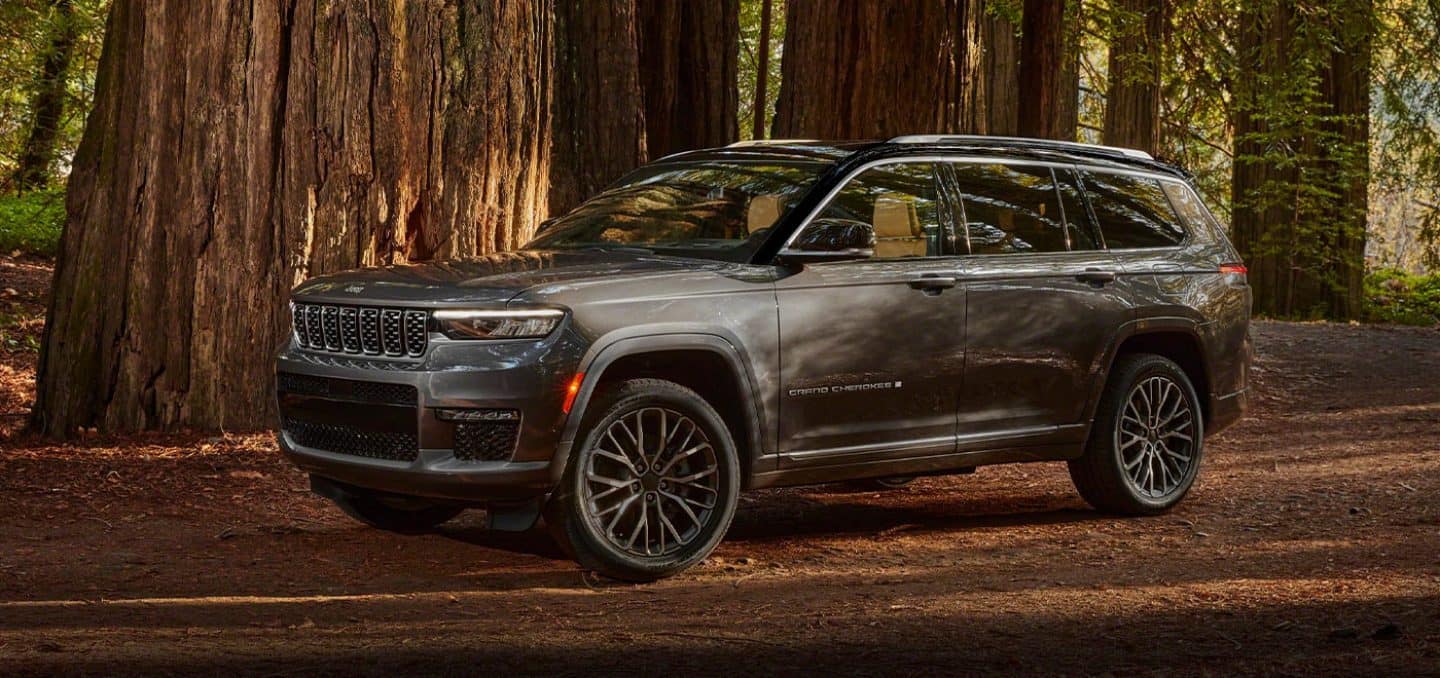 How to Prepare for a Fall Road Trip
Make Your Appointment Today at our Service Center!
Fall is the perfect time to plan a roadtrip, and with all the natural beauty Michigan has to offer, you're going to want to get out and experience it before the cold really sets in! Whether you're planning a family camping trip, exploring a local winery with a group of friends, or hitting a number of different stops along the way, the planning and preparation you put into your road trip will make a big difference in terms of its success. By taking the time to do some careful planning ahead of time, you can make sure your car is performing at its best, and you'll be free to focus on making memories! Continue reading down below as we share our pre-roadtrip checklist, and give you our top tips on how to prepare for the fall roadtrip of a lifetime.
Get Your Oil Changed
Embarking on a roadtrip means you're inevitably going to be putting some miles on your car, and so you want to make sure it's in its best working condition before you set off! One of the simplest and most effective ways to maintain any vehicle is to get its oil changed regularly. The oil in your car is what coats the engine's pistons, and helps reduce friction which in turn prevents the engine from overheating. It's important to replace the oil regularly, as it will collect dirt and dust over time, which causes the oil to break down and stop lubricating the engine properly. However often you get your oil changed will depend on the type of vehicle you have, as well as how often you drive. Regardless, it's a great idea to get a fresh oil change before you go on a roadtrip so that you can be sure your engine is working its best.
Top Off All Fluids
Aside from your engine's oil, there are several other important fluids that you'll want to check on before you start a roadtrip. Be sure to check on your windshield wiper fluid, as spending more time on the road may cause the windshield to accumulate more dust or debris than usual. If you're traveling north and are unsure of how cold it might get, consider stocking up on some antifreeze so that your windshield doesn't get coated in frost. You should also check on your engine's coolant, so that it can withstand the extra driving you'll be doing without any risk of overheating. It's also important to take stock of your brakes, including both the brake lines and the brake fluid. The fluid is what helps your brakes gain the hydraulic force they need to bring your car to a stop when you press on the pedal, so making sure that the fluid, and the lines that carry it are both good to go is essential before a roadtrip!
Check Your Tires
Your tires are a crucial part of your vehicle, as they're quite literally the only thing standing between your car and the road! Good quality tires are a necessary component of any successful roadtrip, and with a bit of simple maintenance, you can make sure that your tires are ready for your next adventure. One easy way to check your tires from home is to use the Penny Test, where you slide a penny between your tire's treads. If your treads are worn down, they'll reveal the top of Abe Lincoln's head, and it might be time to look for a replacement. You should also be sure to fill your tires with air before you head out, especially if the indicator on your dashboard is showing you they're low. Lastly, be sure to rotate your tires regularly so that all sides of the tire wear down evenly.
Make the Most of Your Storage
Packing up for a roadtrip can be tricky, especially if you're traveling with a group of friends or family members and have to find a way to fit everybody's luggage into the car! A great way to make the most of your storage space is to utilize one of the accessories available in the Mopar eStore. Mopar offers a variety of storage solutions, such as the Cargo Tote, which has multiple compartments to sort items into their own individual box. There are also plenty of rooftop carrying cases, so you can load up your gear onto the roof of your vehicle, and save space on the interior. For Jeep drivers, there are even specialized roof racks for all sorts of sports equipment like surfboards, skis, canoes, and more!
Make an Appointment at Pinckney CDJR!
No matter where your next fall road trip takes you, make sure your first stop is here at Pinckney Chrysler Dodge Jeep Ram! We will help you prepare everything you need for your vehicle in order to make sure your trip goes off without a hitch. You can make an appointment here at our service center conveniently located in Pinckney, Michigan. Simply give us a call, or fill out the scheduling form right here on our website. We will also help you order any parts and accessories you may be looking for, and make sure they're installed properly. From all of us here at Pinckney CDJR, we look forward to working with you soon!