Fall Maintenance for Your Vehicle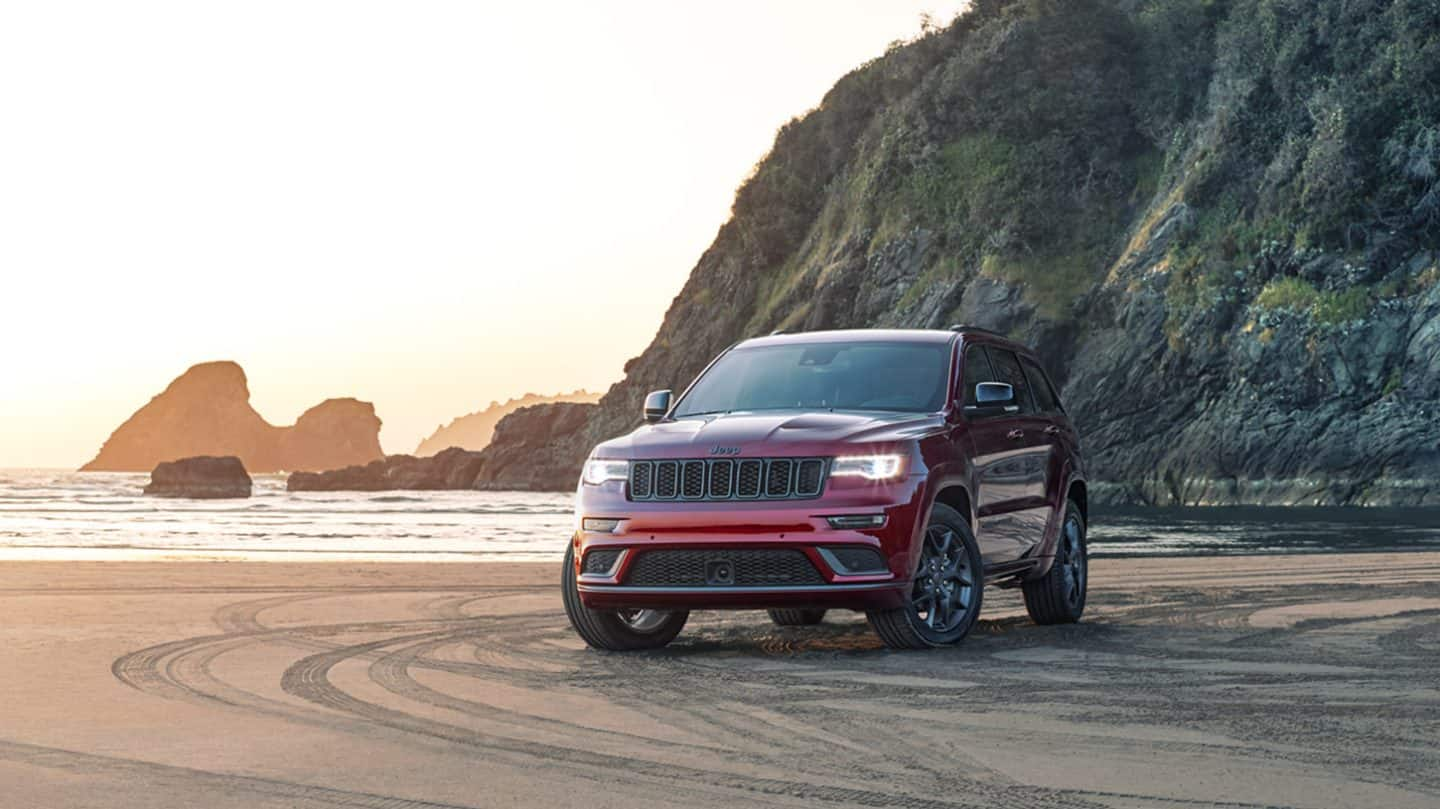 Fall Maintenance for Your Vehicle
Brought to You by Pinckney Chrysler Dodge Jeep Ram
The air is starting to feel crisp and the sun is setting earlier in the day, fall has finally arrived! There are tons of things to do during the fall season from apple picking to leaf-peeping and everything in between. It is important that your vehicle is ready for all of these adventures and that is why we are sharing the most important fall maintenance tasks you can tackle. Continue reading below to learn more about these tasks and how we can help you here at our Pinckney Chrysler Dodge Jeep Ram Service Center!
Maintenance Task List
Check Your Lights: It is important that your Jeep or Dodge's lights are in working order! You don't want to find out that one of your headlights isn't working properly on your way home long after the sun has set. All you need to do is turn on your vehicle and all the lights, then take a walk around the exterior and check your headlights and taillights. You can also check on your hazards! Are one of your lights out and you're not sure how to replace it? No need to worry, our service department can take care of that for you!
---
Check on Your Brakes and Tires: It is also immensely important that your Chrysler's brakes and tires are working properly! You don't want to be driving on a slick, wet leaf-covered road and realize your brakes aren't functioning or your tires don't have the traction with the road that they should. To do this, monitor your stopping power in dry and wet conditions, notice anything weird? Book a service appointment! To check your tires, perform the penny test! Just insert a penny into the tread with Lincoln's head facing down, if you can see the top of his head, it's time for a new set of tires!
---
Change Your Oil: The lifeblood of your Ram's engine is the oil and when it gets old and degraded it can start to impact the performance of your truck! It is important to change out your oil at regular intervals. Not sure what the interval should be, give our service advisors a call and they can help you determine that!
---
Test the Heater and Defroster: Fall means some crisp morning and evening weather, generally the time you are commuting to and from work. You want to feel warm in your Jeep's cabin and be able to properly clear the frost from your windshield. Take the time to put your heat on soon and make sure that it is warming up as it should and the air does blow as it should at each level. Then check your defroster, is it getting warm and blowing properly as well? If you notice any problems, book an appointment with us!
---
Replace Your Windshield Wipers: Your windshield wipers do a lot of work in the fall and in the winter and after working hard all spring and summer, it is probably time to swap them out for fresh wipers. Fresh wiper blades offer a nice clean windshield that makes it easier to see when the rain, or even the snow that sneaks up on us each year, starts to fall!
Book a Service Appointment
Is your Chrysler or Dodge model in need of an oil change? Or perhaps you drive a Jeep or a Ram truck and they are in need of a new set of brakes? Whatever your vehicle needs to prepare for the fall season, our service center can do it for you! All you need to do is book an appointment with our request form. Our service advisors will handle the rest for you. Make sure you check out our service specials to save during your appointment! We look forward to working with you and your vehicle soon!