Dodge Charger Scat Pack RWD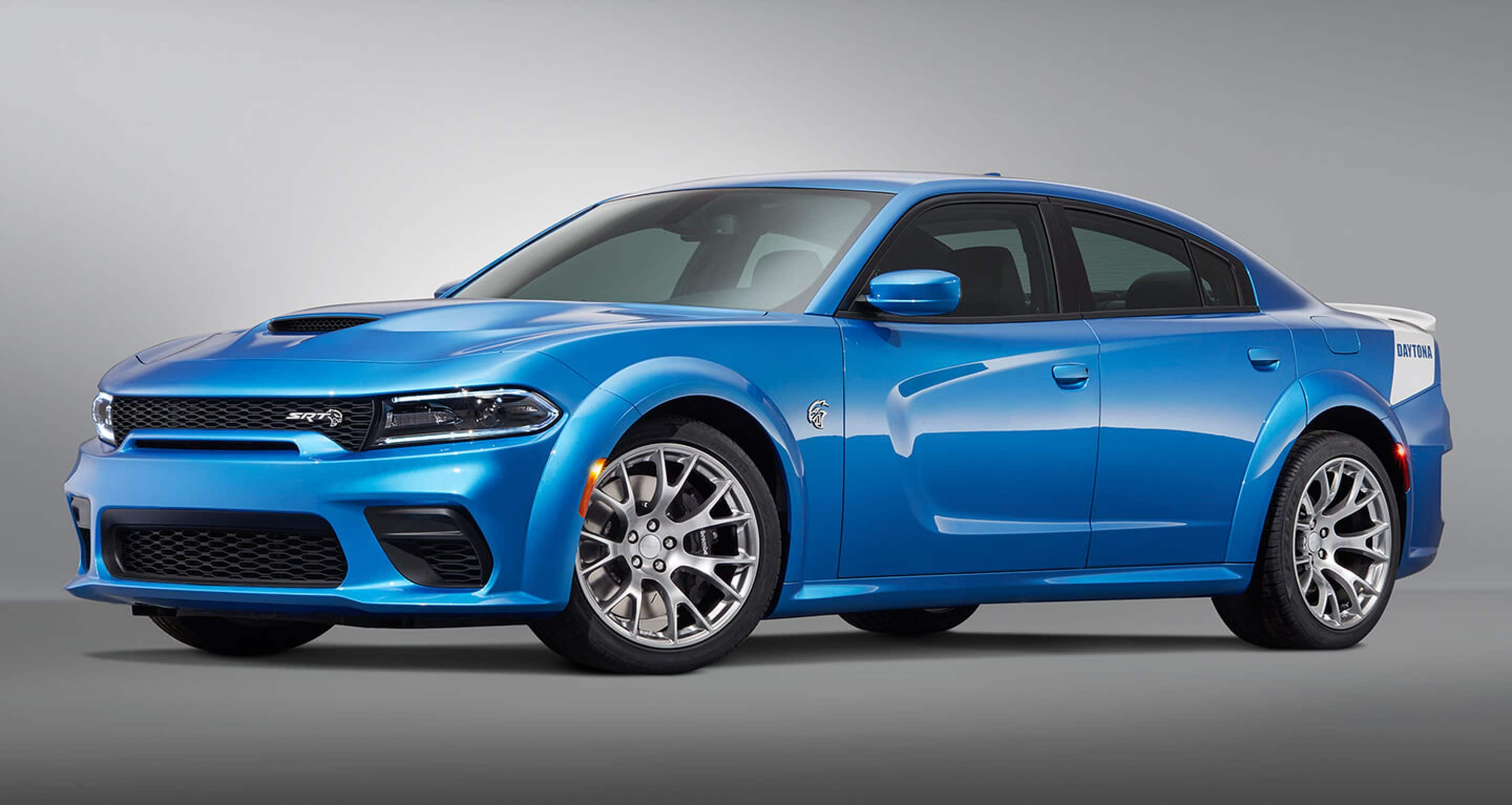 Dodge Charger Scat Pack RWD
Written by Pinckney Dodge Chrysler Jeep RAM
Dodge continues to dominate the muscle car segment with the Dodge Charger. The Charger is one of the most powerful sedans on the planet thanks to its dominating engine lineup and terrific performance features. One of the standout trims of the Charger lineup is the Scat Pack RWD trim. If you are purchasing your Charger for pure speed, the Scat Pack RWD is your best bet as it comes with a 392 HEMI V8 engine capable of producing 485 horsepower and 475 lb-ft of torque. There are also many outstanding features such as a Uconnect 4C system with an 8.4-inch touchscreen and Launch Assist, Line Lock, and Launch Control. There is so much more to go over with the Charger Scat Pack RWD trim. Please continue reading as we go over everything it has to offer!
What can you tell me about the engine?
With the Scat Pack, you can expect a ton of power via a 6.2-liter V8 engine that makes 485 horsepower and 475 lb-ft of torque, which connects to a Torqueflite eight-speed automatic transmission which does a spectacular job of handling the additional torque load. You also get Brembo brakes and a limited-slip differential, which further adds to the Scat Packs performance. With all of this power, you would expect the Scat Pack RWD to be horrible on gas, but you would be wrong as the Charger can get up to 24 mpg on the highway, which is decent for a muscle car.
What can you tell me about the Scat Packs features?
Not only is the Charger Scat Pack one of the most powerful sedans on the road, but it is also one of the best-equipped thanks to its eclectic mix of performance and technologically advanced features. Included is a Uconnect 4C system that comes through brilliantly on the 8.4-inch touchscreen. You also get heated cloth performance seats, a heated leather-wrapped steering wheel, a Harmon Kardon audio system, xenon headlights, an upgraded suspension and tires, and a panoramic sunroof. For additional safety features, there is also a Technology package. For even more performance, the Scat Pack comes with Launch Assist and Line Lock, which gives you ultimate performance from a standstill. You can access Launch Control right from a switch on the dashboard. Launch Control helps to coordinate the engine transmission, driveline, and suspension for a consistent straight-line acceleration.
How does the Scat Pack look?
Let's face it, one of the reasons that people buy a Charger Scat Pack is for how menacing it looks. The good news is that the Scat Pack comes with the same performance grille with dual air inlets as the SRT Hellcat. The Scat Pack also has the bee badge on the decklid and Dark Dub Plate instrument panel as well as a Houndstooth cloth performance seat, which are also embroidered with the Scat Pack bee logo. There is also a Dual Carbon strip, a Satin Black-painted hood, and Bilstein three-mode Adaptive Damping Suspension, which have been added to the long list of available options. We guarantee you that the Charger Scat Pack RWD is one of the best looking vehicles on the road!
Get the Charger Scat Pack RWD at Pinckney Dodge Chrysler Jeep RAM
The Charger Scat Pack continues to be one of the most powerful and technologically advanced muscle cars on the planet, and the best place to get yours is right here at Pinckney Dodge Chrysler Jeep RAM. We have the Charger Scat Pack in stock, so be sure to stop by the dealership and schedule a test drive with our fabulous sales team. We know that you will be impressed with this unique muscle car! Here at Pinckney Dodge Chrysler Jeep RAM, we are proud of all the vehicles we sell, and we want nothing more than to put you in the Jeep, Dodge, Chrysler, or RAM vehicle of your dreams. With our vast inventory, we assure you that you will find a vehicle that suits your needs. You can either head to the dealership or check out our entire new inventory
here on our website
.