Challenger 50th Anniversary Edition to Arrive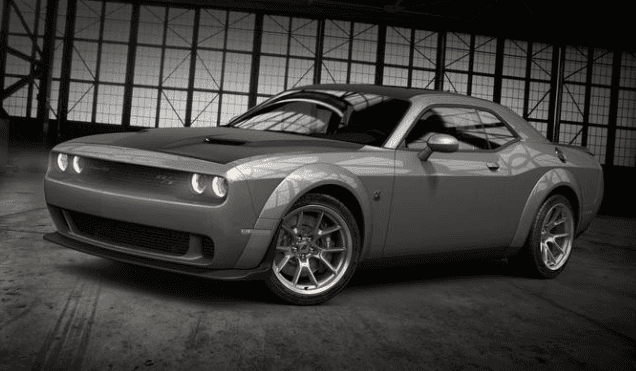 Challenger 50th Anniversary Edition to Arrive
Brought to you by Pinckney CDJR
Dodge has just announced an exciting new option for the Dodge Challenger! Everyone already knows that this is the best muscle car around, and Dodge is making sure you know its legacy by offering up an all-new 50th Anniversary Commemorative Edition. This model is not going to be limited edition, which means more people will be able to enjoy it with less fear that you will not get it in time. This Edition is available on the R/T, R/T Scat Pack, and R/T Scat Pack Widebody models. Are you interested in learning what exactly this 50th Anniversary Edition model has to offer you? Keep reading down below as we go through the models that matter the most. Now is the time to celebrate the achievements of this amazing vehicle and the people that have worked on it along the way.
What are some touches that I can expect to find with the Edition?
There are a great number of options that you will be getting with this celebratory edition. Some of these features include a Satin Black "DODGE" tail lamp badge,a Satin Black hand-painted hood, model-specific fender badges, an instrument panel badge that includes the "Challenger50" logo, and even "Gold School" wheels that are unique with each of the models that this edition is available with. There are event Illuminated Air Catcher headlamps that also boast "50" logos. All throughout, it will never be forgotten that you are helping to celebrate this impressive achievement.
How else does this Edition stand out?
The interior of this edition is sure to give you that throwback feeling that you're searching for. You'll find white-faced gauges with yellow accents, premium berber floor mats with an embroidered "50" logo, Alcantara door bolsters with sepia accent stitching, heated and ventilated Nappa leather, Sepia accent stitch on the door panels and armrest, and a startup animation Electronic Vehicle Information Center screen that showcases the 1970 Challenger. As you can tell, Dodge makes sure that the past is alive and well, even in this 2020 model.
What is the official Driving School of Dodge//SRT?
Located in Chandler, Arizona is the Bob Bondurant School of High Performance Driving. When you place an order for the Challenger 50th Anniversary Commemorative Edition, you get one full-day session of high-performance driving and training as a no-cost option. This means you will learn how to properly drive your vehicle that has the kind of power you are looking for. Dodge is looking out for you, and wants you to be able to enjoy everything that the Dodge Challenger has to offer.
Arriving Soon at Pinckney CDJR
This 50th Anniversary Commemorative Edition will be available at
Pinckney CDJR
soon! Orders should start being placed at the end of June, which means it's time to get your Edition, and really honor the Challenger's of the past. These are great vehicles, with the unique features you're looking for to really stand out. We hope you'll choose us as your dealership to buy this beautiful vehicle from. Contact us to order them!