Buying vs Leasing a New Jeep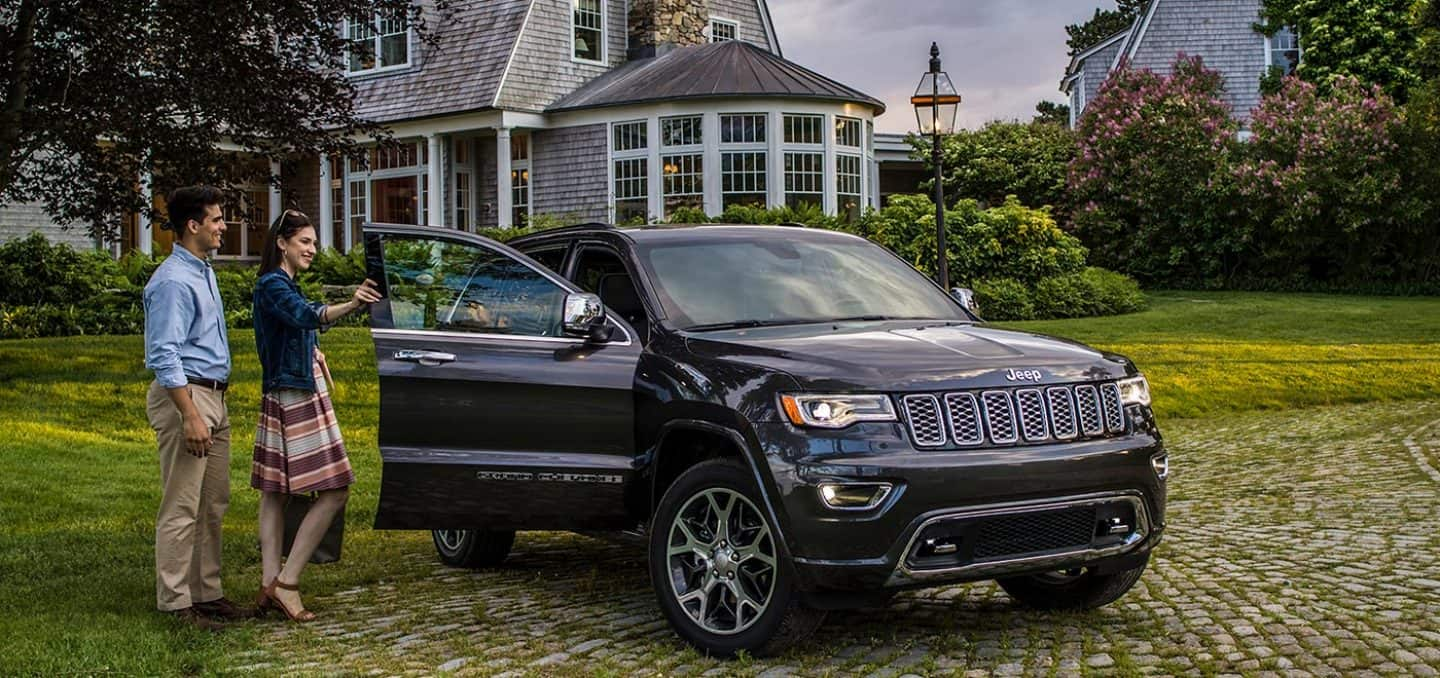 Buying vs Leasing a Jeep
Buy and Lease at Pinckney DCJR!
If you're in the market for your next vehicle, you know that there are many decisions to make. Just one decision to make during the process is whether you should buy or lease the vehicle. While both are fantastic options, they have very different benefits. The good news about this is that, with two options, you can pick the one that works best for you. Keep reading below as we give you important information about the benefits of buying and leasing a new Jeep. When you're done, be sure to check out all the Jeep models we have in stock right here on our website!
Benefits of Buying a New Jeep
Buying a vehicle, which is also known as financing, offers flexible loan terms without any mileage restrictions. The drivers who benefit most from buying a new vehicle drive more than 12,000 miles each year. When you drive a financed vehicle, it can be traded at any time during the loan, even if you still owe on it. Or, once the loan is fully paid off, you are the full owner of the vehicle, free and clear. Also, while financing a vehicle, you can customize it any way you want at any time. Additionally, you get to decide where, when, and how your vehicle is serviced without any obligations. Finally, with a financed vehicle, gap insurance can be added to the purchase and rolled into your monthly loan payment in case of a total loss.
Benefits of Leasing a New Jeep
Leasing a vehicle is essentially renting a car from the dealership. Drivers who benefit from leasing have short commutes and want that new car smell every 2-3 years. However, Chrysler Capital offers many different mileage options to suit your driving habits. One of the best things about leasing a vehicle is the peace of mind that you get. In the event of a total loss, gap insurance is automatically included in your lease contract. Furthermore, normal wear and tear to the vehicle are to be expected, and the lease agreement covers the cost of repairs. Most lease terms end before the manufacturer warranty expires, meaning that routine maintenance like oil changes and tire rotations are paid for. If the warranty does expire before the lease term is up, maintenance costs are still minimal. Lastly, the monthly payments for a leased vehicle are lower than a financed vehicle because instead of paying for the full cost of the car, you're paying for the value of the car.
How to decide to lease or to buy
Because there are so many benefits to buying and leasing a new Jeep, it can be hard to decide which. That's why we've compiled a list of questions to ask yourself when considering which is best for you.
How much money can you put down?
How much can you afford to pay monthly?
How many miles do you drive each year?
How to choose the best vehicle for you
Jeep offers many fantastic options when you're shopping for a new car, from the sporty Renegade to the legendary off-roading Wrangler to the all-new three-row Grand Cherokee L. With so many options, it can be hard to pick only one. So consider these questions while trying to decide.
How many passengers will you need to fit in the car?
What features can't you live without?
What kind of driving do you mostly do (city, highway, or off-road)
Buy or lease your next Jeep at Pinckney DCJR!
Choosing which car is right for you is a huge decision to make, and deciding how to pay for that car makes it that much more overwhelming. After reading this page, we hope that you have a better understanding of the benefits of buying and leasing a new Jeep and can confidently decide which is best for you. Here at Pinckney Dodge Chrysler Jeep Ram, we have a wide variety of Jeep vehicles for you to choose from. Our sales staff is ready to help you find the one that suits your needs and fits your budget. They will also answer any questions you may have, accompany you on a test drive, and work hard to make sure your next car-buying experience is an enjoyable one. Lastly, right here on our website, you can find our full inventory, read reviews, apply for financing, appraise your trade-in, and much more. We hope to hear from you soon!