2021 Gladiator EcoDiesel Announced Pinckney MI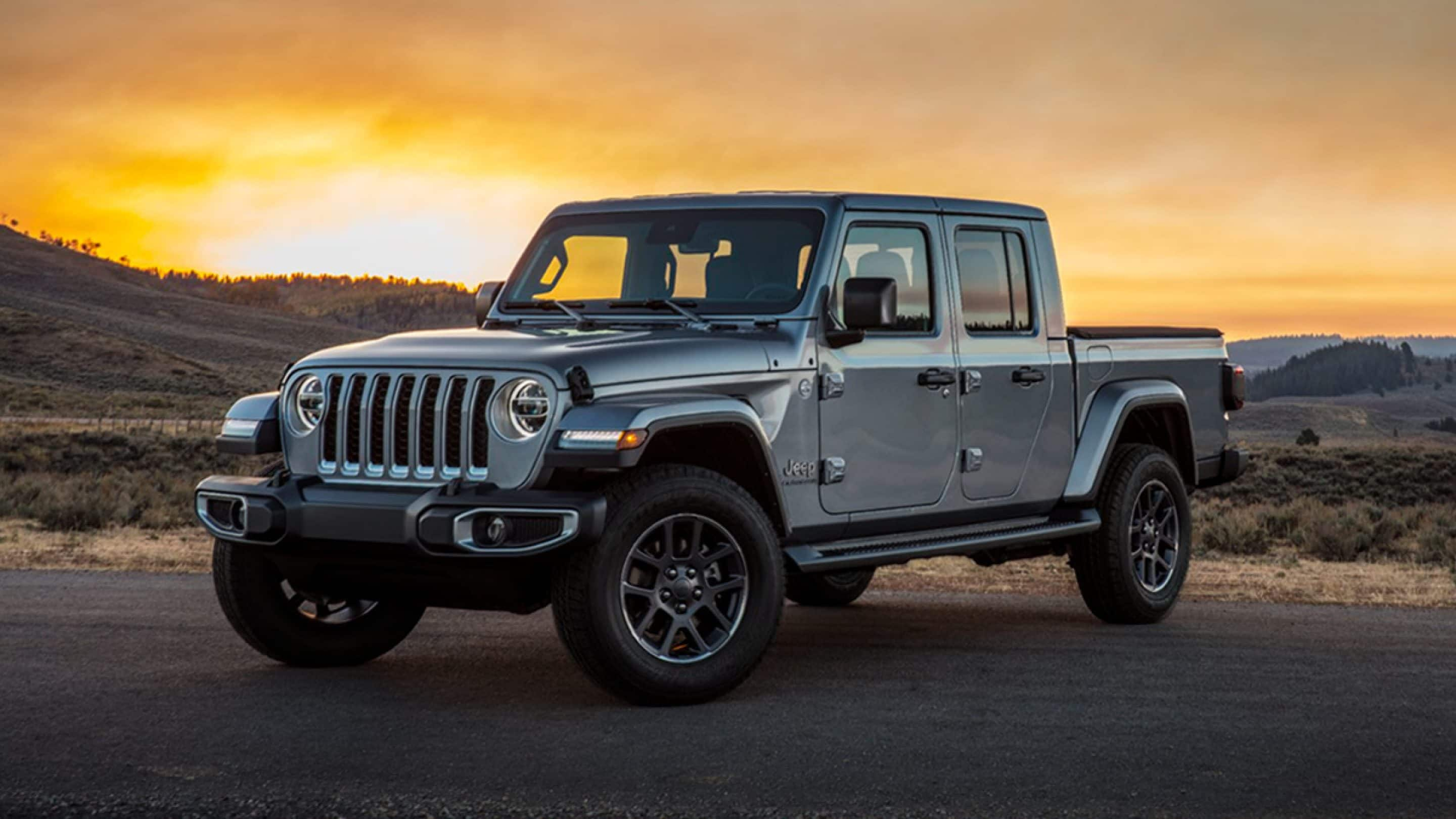 2021 Gladiator EcoDiesel Announced
Brought to you by Pinckney Chrysler Dodge Jeep Ram
Rumors of an EcoDiesel engine for the Gladiator have been circulating for a while now, especially after the Jeep brand announced the Wrangler EcoDiesel earlier this year. We're delighted to finally announce that these rumors are true! Jeep just unveiled the all-new 2021 Jeep Gladiator EcoDiesel! All this means the Jeep Gladiator just got a whole lot cooler and even more capable than ever before!
What can you tell me about the new Gladiator EcoDiesel?
The new third-generation 3.0-liter EcoDiesel engine delivers an unmatched 442 lb-ft of torque and 260 horsepower. Gladiator models with the EcoDiesel engine will use a new TorqueFlite 8HP75 eight-speed automatic transmission that can handle the extra torque, low RPM shifts, and of course, the on-off-road rigors of the Gladiator. The transmission uses more than 40 individual shift maps to optimize shift points for 4×4 capability, fuel economy, and performance. The EcoDiesel engine will be available under the hood of the Gladiator Sport, Overland, and Rubicon models! All Gladiator models that come with the EcoDiesel engine use third-generation Dana 44 front and heavy-duty rear axles and have an axle ratio of 3.73.
What is new about the third-generation EcoDiesel engine?
Increased torque, minimal NVH ( noise, vibration, and harshness) levels, and superior fuel economy are all staples of the third-generation of the turbocharged 3.0-liter EcoDiesel V6 engine. Fuel economy has been improved, while engine noise levels have been reduced with the help of an optimized compression ratio of 16.01:1. The old compression ratio of the engine was 16.5:1. NVH levels have been improved by moving the piston pin .03 millimeters from the centerline and lightweight sandwiched polumer/metal material being used on the lower portion of the two-piece oil pump.
What else can you tell me about the Jeep Gladiator EcoDiesel?
The addition of the EcoDiesel engine to the Gladiator lineup further secures the truck's place at the top of the off-road pickup truck ladder. The Gladiator Rubicon EcoDiesel features locking front and rear differentials, an electronic disconnecting sway bar, rock rails, Fox shock absorbers, and a Rock-Trac 4:1 transfer case. The Gladiator is also available with a segment-exclusive forward-facing TrailCam Off-Road Camera that helps you navigate the terrain ahead of you.
Jeep Gladiator EcoDiesel at Pinckney CDJR
We here at Pinckney Chrysler Dodge Jeep Ram can not wait to get our hands on the new 2021 Jeep Gladiator EcoDiesel! We are currently accepting orders for the Gladiator EcoDiesel, and we expect to have the truck arrive on our lot in the third quarter. If you're interested in speccing out a new 2021 Jeep Gladiator EcoDiesel,
please don't hesitate to reach out to us.
If you'd like to view our current inventory of new Jeep Gladiator models, you can do so by
clicking here!