2021 Charger Hellcat Redeye Revealed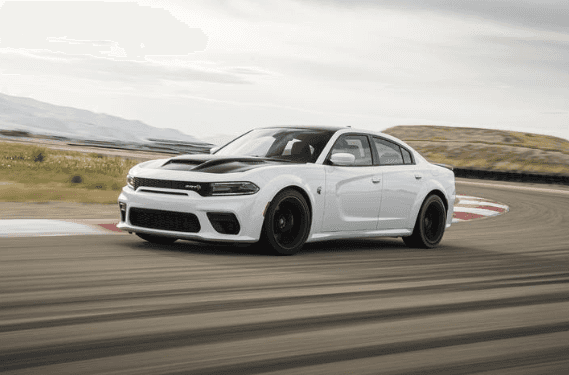 2021 Charger Hellcat Redeye Revealed
Brought to you by Pinckney CDJR
Everyone knows that if you want a powerful muscle car, then you need to be looking at the Dodge Charger. This holds even further to the truth since the 2021 Dodge Charger SRT Hellcat Redeye has just been announced! The Charger is the world's only four-door muscle car, and with its ability to produce up to 797 horsepower, it is the most powerful sedan, along with being the fastest mass-produced sedan, in the entire world. The Charger is being helped along by integrated fender glares, new Lightweight Carbon Black wheels, and additional tired tread. No matter what you want out of your Charger, the 2021 Charger SRT Hellcat Redeye is here to go above and beyond any and all expectations. Keep reading down below to find out more about this muscle car.
How is the SRT Hellcat Redeye similar to the Demon?
We all remember the SRT Demon fondly, especially as it set the bar for what the Charger could really be. Luckily, much of the Demon's spirit has been engrained into what the Hellcat Redeye is giving you. Actually, the engine that comes with this Charger is the exact one that was found with the 2018 Demon. There are even the same 25 major component upgrades to the engine, including an improved lubrication system, a high-speed valve train, a larger supercharger, a fuel injection system, and strengthened connecting rods and pistons. Other perks from the Demon that are being used here include high-strength steel prop shafts, Torque Reserve, SRT Power Chiller, 41-spline half shafts, and After-Run Chiller.
How does this muscle car handle heat?
Everyone knows that when a vehicle like this one comes around, the biggest enemy is heat. That is why Dodge engineers have worked hard to make sure that the system is always getting close to the optimum temperature. One of the key factors is air, which, thanks to the newly designed functional performance hood, you will be getting maximum air intake to the high-output supercharged power plant. There's even an air box opening near the wheel liner and a mail-slot grille opening, which all offer an 18% rear air-flow rate. One of the major systems that we have to discuss is SRT Power Chiller. This system diverts the air-conditioning refrigerant from the cabin to a chiller unit. This passes through a low-temperature radiator to the front of the vehicle where it eventually flows to the heat exchangers that are inside of the supercharger.
What are some of the major performance features?
There is a long list of performance features that you will be finding with the SRT Hellcat Redeye. This is a muscle car that was built with performance in mind, and certainly does not disappoint. Some of these features include Launch Control, Torque Reserve, SRT Drive Modes, SRT Performance Pages, Line Lock, a larger induction air box, an adaptive damping suspension, Launch Assist, a braking system, and electric power steering. With these different features, you can rest assured that you will be able to get everything you can out of the 2021 Charger.
Dodge Inventory at Pinckney CDJR
We know that getting the latest and greatest from Dodge is important to you, which is why we are inviting you to keep an eye on our new
Dodge inventory
. These vehicles are powerful, reliable, and have a style that is unmatched. We hope to see you at our dealership soon, and we would love to help you out on this journey!