2020 Ram 1500 EcoDiesel Engine Announced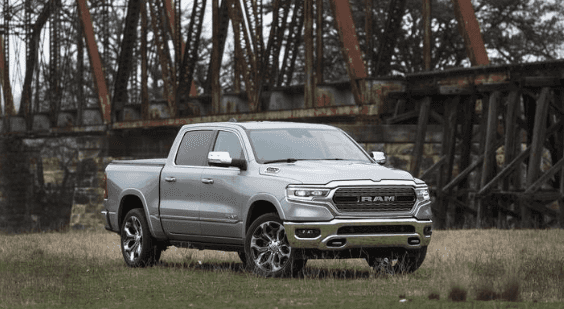 You might not think that Ram can make the Ram 1500 any better than it already is, but don't worry, they have! In the 2020 model year, you will find a brand new engine option–a 3.0-liter EcoDiesel V6. This engine has as much power as you might expect, and under the hood of the Ram 1500, the entire system is unstoppable. We are here to discuss the capabilities of this engine, along with what makes the Ram 1500 such an important and special pickup truck. Continue to read down below as we go through the features of the engine, and what exactly makes it such a win for the 2020 Ram 1500 to have it being added as an option!
Can you tell me about the Ram 1500 first?
The 2020 model is ready to kick everything up a notch. There is efficiency, technology, durability, and features that are more convenient than ever before. You'll find safety features like forward collision warning, adaptive cruise control, ready alert braking, and blind-spot monitoring. The 2020 mode has even added double the interior storage capacity, versus the rest of the full-size pickup truck segment. Other impressive features include SiriusXM radio, 360-degree camera views, and a massive 12-inch touchscreen connected to a new Uconnect 4C system. All of this adds up to a truck that is not only extremely capable in every aspect, but it comes with the latest in technology, and safety features that can easily turn this vehicle into a family-friendly ride. You won't have to be making any compromises with the 2020 Ram 1500.
What makes the EcoDiesel engine special?
To start, it's important to figure out what exactly this EcoDiesel engine is. This engine is a 3.0-liter EcoDiesel V6, which has the capabilities to produce a best-in-class 480 pound-feet of torque, and up to 260 horsepower. The torque was increased 14 percent from the previous generation, while the horsepower increased by 8 percent. But what helped create these changes? One of the biggest reasons behind the increase is the introduction of a water-cooled turbocharger that comes with a variable geometry turbine. This system alone increases responsiveness and efficiency. Ram has also redesigned the high-pressure direct-injection fuel injector nozzles, which optimizes the combustion chamber. Furthermore, the engine benefits from redesigned cylinder head intake ports, which increase performance and fuel economy, while improving flow and swirl. This is just the beginning for this new EcoDiesel engine, and we can't wait to see what else it offers!
If you couldn't tell already, we're incredibly excited for what Ram has in store for us in the future. Year after year they manage to top themselves, and we're all enjoying the ride. As we wait for the EcoDiesel to make its way to dealerships, be sure to check out our full Ram 1500 inventory and take advantage of our great deals. No matter what, there's nothing better than driving a Ram.